JetRails and Shopware Forge a Partnership to Advance the Expansion of Open-Source eCommerce
Press Release
•
Apr 26, 2022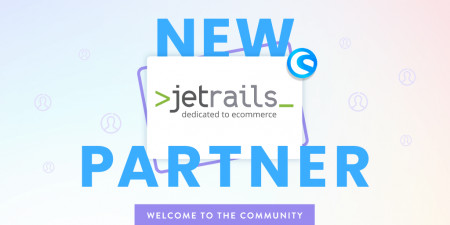 CHICAGO, April 26, 2022 (Newswire.com) - JetRails, a premier provider of fully-managed and highly-optimized website hosting for high-stakes eCommerce websites, today announced an official partnership with Shopware, a global leader in open-source eCommerce.
Online stores need the right tools and partners to succeed. With Shopware's recent $100 million round of funding from Carlyle and PayPal, they are accelerating their international expansion. Merchants in markets such as the USA, Canada, and the UK will now have even easier access to the same eCommerce tools that Philips, Jägermeister, Aston Martin, and tens of thousands of other brands have relied on for years.
Shopware's Symphony-based platform is more modern and able to service a wider range of merchants more cost-effectively than other open-source options.
Paired with JetRails mission-critical web hosting, merchants will have a solution they can truly rely on. The JetRails hosting service includes a complete suite of Shopware web hosting tools and services, from 24/7 proactive monitoring and support to managed CDN, WAF, Malware Scanning, and more.
"eCommerce communities in North America and abroad have been struggling to find a flexible open commerce platform that will grow and scale with them. By partnering with JetRails, we're excited to offer a solution which solves that challenge," said Ben Marks, Director, Global Market Development, Shopware.
By choosing to have Shopware's eCommerce software hosted by JetRails, merchants get a cutting-edge eCommerce platform, with infrastructure and 5-star support they can consistently rely on. That includes solutions from industry-leading providers, like AWS, Cloudflare, and Sansec. From bare-metal servers to elastic, autoscaling, self-healing cloud deployments, JetRails is dedicated to supporting the growth of eCommerce stores.
To accelerate this partnership, active JetRails partners are eligible for special development accounts where they can break ground on Shopware projects.
"Online stores can have their cake, and eat it too, retaining the flexibility and control of an open-source platform, with the reliability of a SaaS solution," said Robert Rand, Director of Partnerships at JetRails, "We're excited to be partnering with Shopware, and to see that so many of our agency partners have begun to as well. We'll continue to make it easy for dev teams and merchants to experience the benefits of Shopware."
Shopware
Shopware is a leading digital commerce system and used by some of the largest brands, retailers, and manufacturers across B2C, D2C, and B2B industries, including Philips, Jägermeister, and Aston Martin. Shopware's open commerce platform gives its customers the freedom to quickly and easily realize their growth potential - with greater flexibility to deal with complex challenges. Today, merchants all around the world rely on Shopware solutions - from start-ups to enterprises - generating a Gross Merchandise Value (GMV) of close to USD 20 billion in 2021.
From its headquarters in Schöppingen, Germany, Shopware employs 350 people and relies on a global network of 1,200 sales, technology, and solution partners. A community with hundreds of thousands of members gives customers access to over 4,000 extensions and certified professional support. Through continuously high investments in research and development, Shopware is a leading driver of innovation in digital commerce.
JetRails
JetRails provides fully-managed website hosting for eCommerce brands with demanding requirements. Recognizing that each website has unique hosting needs, JetRails is able to ensure reliability with an advanced technology stack and monitoring services, while also addressing loading speed optimization and scalability. With 20+ years of experience and 200+ partner organizations, JetRails is constantly perfecting the art and science of eCommerce hosting.
Source: JetRails
Tags