Jet Dock Attends Cleveland National Air Show
Press Release
•
Nov 29, 2022
The Drive-On Docking Specialist Provides Floating Platform for Exhibition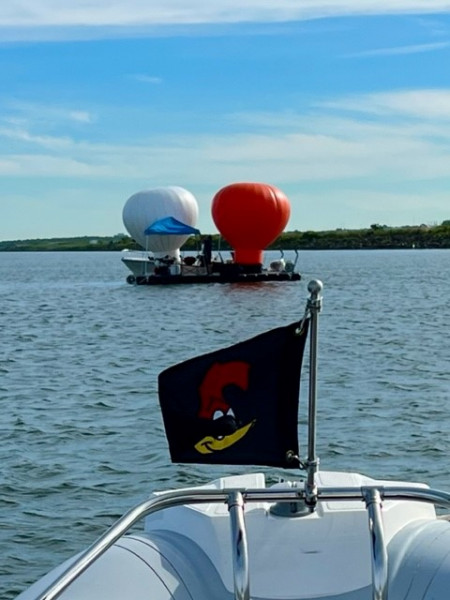 CLEVELAND, November 29, 2022 (Newswire.com) - Jet Dock Systems, a leading designer and manufacturer of modular drive-on docking systems, attended the Cleveland National Air Show over Labor Day weekend, Sept. 3-5, 2022. Jet Dock continued its ongoing support for the city and the surrounding communities. For the past 18 years, Jet Dock has provided the Centerpoint floating platform as the marker for the F-18s to safely perform their aerial maneuvers.
The Cleveland National Air Show is an annual event held at the Burke Lakefront Airport in downtown Cleveland. It began in 1929 as the National Air Races, with the current air show format beginning in 1964, making it one of the oldest in the nation. The air show provided an up close and personal look at today's modern aircraft and the technology that guides it. Attendees could climb on board some of the most technologically advanced aircraft in the world for a firsthand look at the cockpits and crew stations of today's military and civilian airplanes.
On hand at the event were the famous Blue Angels, the oldest formal aerobatic and flight demonstration squadron in the United States. Visitors were also treated to flight demonstrations from a number of professional aerobatic pilots, including Melissa Dawn Burns and Greg Koontz.
Jet Dock is the original inventor of modular docking systems and floating drydock solutions. Based in Cleveland, Ohio, Jet Dock has developed drive-on docking platforms and floating docks for seaplanes, kayaks, mid-sized boats, personal watercraft, 50-foot performance boats, and walkways. In addition to private citizens, their boat lifts are also used by public institutions and organizations, the military, state and federal government agencies, and local municipalities.

For product information and media inquiries, please contact our knowledgeable team of advisors at salesteam@jetdock.com or call 1-800-JETDOCK.
Source: Jet Dock