Jeffery David Whippo Launches Brand New Mobile App for Hospitality Comparison Website
Press Release
-
updated: Jun 23, 2017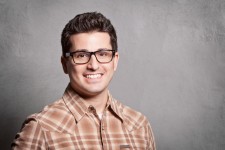 Eastvale, California, June 23, 2017 (Newswire.com) - Comparison websites are incredibly popular, and many are being developed on a regular basis. Compare the Hospitality is one such website that has taken a huge leap through the development of a mobile app. It focuses mainly on the corporate world, working with hotels that offer conference rooms, catering facilities, and more.
Jeffery David Whippo, owner and founder of Compare the Hospitality, says: "It is becoming increasingly difficult for entrepreneurs to find a niche market that isn't already flooded with other start-ups. When I launched Compare the Hospitality, I knew that the business won't be unique, but I started to look for ways to make it stand out. I believe that I have done this in two ways: firstly by focusing solely on corporate hospitality and, secondly, by developing the mobile app."
According to Whippo, the mobile app offers exactly the same information and search facilities as the website. This means that corporate executives can use their smartphones to search hotels, restaurants, conference rooms, and catering facilities, book them, make changes to them, and cancel them. Because the website has gone mobile, it also means executives can do this while on the move.
"It is quite common, particularly for really busy executives, to have something come up while en route to a venue," adds Whippo."They may have to cancel, arrive late, book additional rooms, and so on. It can be very difficult for them to do so while they are on the road. The solution is provided by our new app."
Through the app, Whippo has addressed a number of specific gaps in the market. One of those is that many businesses have reported that it is difficult for them to properly adhere to their corporate travel policies and procedures. Whippo explains: "Our research has shown that almost every business has recommended providers for corporate hospitality, but these providers are used in less than 40 percent of the actual bookings. This has a significant impact on their budgets, and makes it very difficult to properly manage those as well."
A number of businesses have welcomed the new app, particularly because of the above-mentioned difficulty. In fact, bookings that are not compliant with corporate policies can have a significant impact on the overall budget, costing companies thousands of dollars every year. Thanks to the app, corporate travelers now have the choice and convenience that they are looking for, but they can be limited by the policies of their employers. This means that finance departments are better equipped to manage their budgets.
"Our app requires corporate log-in details," adds Jeffery David Whippo. "When an account is set up, specific conditions can be attached to it. For instance, it can indicate maximum distance from a certain point, maximum price, flexible checking in and out times, and so on. This means that corporate agents who book their own travel will not be able to see any options that do not fit in with the policies they have to stick to."
At the same time, the new app has made a positive difference for corporate hospitality facilities. Because travelers on the go have traditionally found it very difficult to make changes to their bookings, or even cancel them, hotels have regularly had to prepare and hold a room without people showing up. It is equally common for a catering facility to cook for a booking, only to find that it did not go ahead.
According to Whippo: "Hotels have cancellation policies, naturally, which means they can usually recoup at least some of their expenses. However, it is a waste of resources and time, which can now be addressed through the mobile app. Because it is now easy for a traveler to indicate any changes or cancellations on the go, hotels and other hospitality facilities can significantly lower their expenses as well."
To date, some 300,000 different hotels, restaurants, and conference rooms have signed up to the app. It is free to download and is available on Android, iOS, and Windows phones. It has been downloaded around 10,000 times in the first two weeks after launch and it has received a great deal of positive attention. One business that has downloaded the app says: "We operate a team of traveling salesmen and this app has been an absolute lifesaver. We've only been using it for about a week, but have already seen some savings. In our industry, plans change all the time, and this app has made those changes easier and less costly."
Jeffery David Whippo is currently engaged in a significant advertising and marketing campaign to raise further awareness about his new app.
Source: Jeffery David Whippo
---
Categories: Business Technology, Information Technology, Productivity Applications
Tags: Jeffery David Whippo, Jeffery David Whippo California, Jeffery Whippo, Jeffery Whippo California
---