January 20 is the International Day of Acceptance
Press Release
•
Jan 12, 2022
The Holiday That Unifies & Celebrates People of All Abilities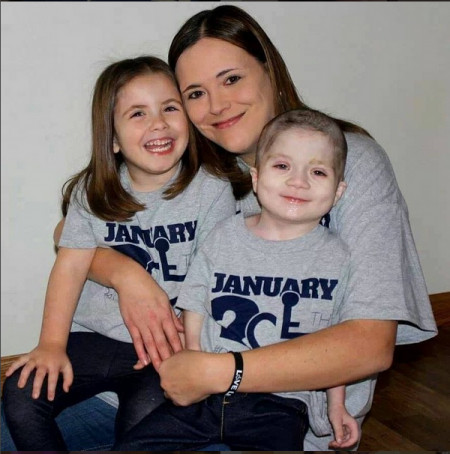 CHICAGO, January 12, 2022 (Newswire.com) - The International Day of Acceptance is less than a week away. Celebrated every January 20th, this holiday championed by 3E Love is dedicated to the unification of people of all abilities to embrace diversity, educate the community, empower each other and, most of all, to love life.
This annual holiday reminds the world what can be achieved with a positive love for life and changing perceptions. When describing the mission of her company, the late Annie Hopkins stated "3E Love is more than living disabled but is simply about living. Everyone has the freedom to live their life. We challenge you to do what you love because you'll meet some amazing people along the way, and that, our friends, is how you'll enjoy this ride that 3E Love calls life. Embrace diversity. Educate your community. Empower each other. Love life." The International Day of Acceptance was created in 2010 to honor this mission and to continue the legacy of the late Annie Hopkins, founder of 3E Love and creator of the International Symbol of Acceptance.
3E Love encourages people of all abilities to celebrate the International Day of Acceptance. Anyone can do this by embodying the 3Es of 3E Love—embrace, educate, and empower. Simple ways to celebrate include sharing stories of acceptance and displaying the International Symbol of Acceptance.
3E Love is a unity brand promoting personal acceptance as the avenue to living a full life. It was founded by siblings Annie and Stevie Hopkins in 2007. After Annie unexpectedly passed away in 2009, Stevie decided to continue the mission he and Annie started. The company's trademarked International Symbol of Acceptance is the drive behind its social mission to help those within the disability community to embrace diversity, educate society, and feel empowered to love life. What was once just a tiny Chicago disability pride clothing brand is now an international movement of acceptance. Learn more at 3elove.com.

###
For more information about this topic, please email Tiffany Cox at marketing@3elove.com or visit 3elove.com.
Source: 3E Love