Jack Gaber Joins APS Airparts as Vice President of Business Development
Press Release
•
Apr 5, 2016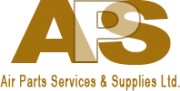 Miami, Florida, April 5, 2016 (Newswire.com) - Jack Gaber has been appointed Vice President of Business Development with APS Air Parts Services & Supplies LTD.
Mr. Gaber served as VP Marketing & Business Development at IAI's Bedek Aviation Group, conceptualizing and overseeing all marketing activity from 2010 to 2016.
Between 1999 and 2009, Mr. Gaber served as VP Business Development at IAI North America, a subsidiary of IAI headquartered in Arlington VA, USA.
Mr. Gaber has also held multiple senior positions at IAI - Bedek Aviation Group, including Director of Marketing & Business Development, Europe (1994-1999) and Director of Marketing & Sales at Bedek's Components Division (1991-1994).
Throughout the course of his career, Mr. Gaber negotiated and achieved lucrative contracts amounting to several billions of dollars in revenue. Mr. Gaber has also earned several awards for excellence and exceeding goals.
His skills and experience will assist APS in enhancing market penetration and optimizing several services, such as PBH Support and Repair Management.
Mr. Gaber holds a B.Sc. in Mechanical Engineering from Tel Aviv University and a "Masters in Business Administration" from Bar-Ilan University.
About APS:
APS Air Parts Services LTD. is a global leader in the aviation industry. From airlines to MROs, APS has been deeply committed to the aviation industry since 1997. Throughout its nearly 20 year history, APS has expanded worldwide to better service its customers with the sales, exchange and repairs of aircraft parts. APS works hard to maintain meaningful customer relationships, and that's what separates us from the rest. Please visit on social media at Facebook, Twitter, and LinkedIn for the latest APS news.