iXsystems Unveils Industry's Fastest OpenZFS Storage System With Launch of TrueNAS M60
Press Release
•
updated: Aug 18, 2020
New Open Storage System Delivers Over 20GB/s Performance With Advanced Security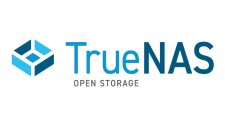 SAN JOSE, Calif., August 18, 2020 (Newswire.com) - TrueNAS Open Storage today added a new flagship to the enterprise product line with the M60, a unified storage system powered by the significantly faster TrueNAS 12.0 operating system (OS). Delivering on today's demands for affordable capacity, security, and performance, the TrueNAS M60 represents a leap forward in OpenZFS storage performance to meet demanding virtualization, multimedia, and backup applications.
"Businesses are under pressure to evolve with changing market conditions. Computing infrastructure and the data storage platforms that underpin IT environments must be flexible enough to support these new challenges," said Scott Sinclair, Senior Analyst, Enterprise Strategy Group (ESG). "The M60 is built for application environments that require multi-functional file, block, and/or object storage provided in a high availability configuration. The latest TrueNAS offering promises both productivity and Open Source economic advantages for both midsize and enterprise organizations."
TrueNAS 12.0, the newest version of the industry's most widely used Open Source storage OS, is significant because it is the first TrueNAS release that officially merges the FreeNAS and TrueNAS brands while also unifying the software and documentation. FreeNAS is now known as TrueNAS CORE - still Open Source and freely available as an edition of the TrueNAS Open Storage software, which also encompasses TrueNAS Enterprise and TrueNAS SCALE editions, each designed for different use cases. TrueNAS 12.0 can be used with existing customer hardware or with a broad range of storage solutions available through TrueNAS resellers.
New features available in TrueNAS 12.0 include advanced security and performance enhancements for Enterprise users:
Multi-layer Enterprise Security
● Dataset encryption for ultra-secure remote replication
● Key Management Interoperability Protocol (KMIP) for drives and datasets
● Two-factor administrator authentication
● API Keys for TrueCommand, vSphere, and other REST API systems
● OpenVPN Client and Server integration
Performance Improvements of up to 30%
● Fusion pools with mixed SSDs and HDDs (metadata on flash)
● NVMe SSDs with High Availability and Persistent Read Cache
● ZFS improvements: Async ops and Vectorization
● iSCSI, SMB, and NFS improvements (>20%)
Leading the TrueNAS product line and leveraging TrueNAS 12.0 is the TrueNAS M60 Unified Storage System. Now available, the M60 joins the M-Series flagship line of unified storage systems and is built for enterprise environments where maximum performance is a mandate. The M60 can be configured with single- or dual-controller and hybrid, fusion or all-flash storage.
The TrueNAS M60 achieves over 20GB/s and one million IOPS through improved software and the latest hardware technology including:
20 Petabyte hybrid or 4 PB affordable all-flash capacity
1.5TB RAM, 64 CPU Cores, 128GB of NVDIMM fast write cache
8 x 100Gbe and 12.8 TB NVMe flash tier
"Our use case is large amounts of unstructured research data. The performance, scalability, and built-in data integrity of the TrueNAS M-Series provides our research group the ability to quickly store and process this data with the assurance that the data at rest is exactly as they left it and always available," said Scott Dungan, Senior Systems Administrator, CalTech.
"There has been increasing demand from midsize and enterprise organizations for higher-performance storage solutions that also have the needed flexibility, functionality, and reliability to keep pace with data growth while still keeping budgets under control," said Brett Davis, Executive Vice President for iXsystems. "With TrueNAS 12.0 and the M60, we are leading the Open Storage revolution and improving Open Source economics for channel partners and customer organizations globally."
To learn more about how TrueNAS can help an organization, contact us via https://www.truenas.com/contact-us/ or give us a call at 1-855-GREP-4-IX.
Tweet This: @iXsystems Unveils Industry's Fastest OpenZFS Storage System with Launch of TrueNAS M60 - https://www.ixsystems.com/press-releases/
Additional Resources:
● To learn more about TrueNAS Open Storage, visit https://www.truenas.com.
● Follow TrueNAS News on Twitter at http://twitter.com/iXsystems.
About iXsystems and TrueNAS
Through decades of expertise in system design and development of Open Source software (FreeNAS, FreeBSD, OpenZFS, and TrueNAS), iXsystems has become an innovation leader in high availability storage and servers powered by Open Source solutions. With over one million deployments and backed by the legendary ZFS file system, TrueNAS offers the stability and reliability required for Backup, Multimedia, Cloud Hosting, Virtualization, Hyper-converged Infrastructure, and much more. Since the founding of iXsystems in 2002, thousands of companies, universities, and government organizations have come to rely on the company's enterprise servers, TrueNAS Open Storage, and consultative approach to building IT infrastructure and Private Clouds with Open Source economics.
Source: iXsystems