It's a "GLORY"-OUS Day for David St. Romain
Press Release
•
updated: Oct 20, 2015
New CD 'GLORY' to be released October 23, 2015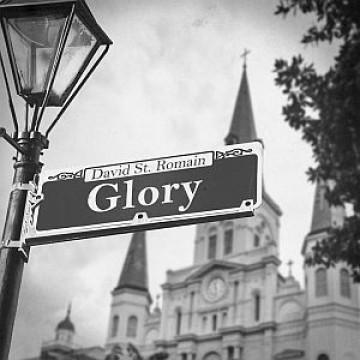 Baton Rouge, LA, October 20, 2015 (Newswire.com) - ​​​On October 23rd DSR Entertainment will release David St. Romain's first album of new material in 2 years, GLORY. David will be available for phone interviews prior to and following its release.
David will celebrate the launch with an album release party on Friday, October 23rd at Hollywood Casino in Baton Rouge, LA with a live performance at Center Stage. Doors open at 8pm and concert begins at 9pm. Tickets are $20 at the door and includes a copy of the newly released CD.
David continues to delight audiences with his talent and vocal range. With the release of his previous two successful albums, David has proven he is so versatile, people just can't pigeon-hole this amazing voice. Whether he's singing country, or rock, or R&B, David connects with his audience because he delivers every song with passion and heart.
The next stop on David's musical journey is GLORY, a passionate and soul-searching collection of songs that will establish David as the king of Blue Eyed Soul. GLORY is a musical journey that incorporates all the music that has influenced him over the years.
"This record is the next step to finding my true sound. A mixture of soul, country, and rock & roll is what you'll hear when you're listening and I'm hoping to capture a new broader audience that will appreciate the music that comes from my heart" says St. Romain.
David's early influences ranged from pop and rock, such as Boys II Men and Metallica.
Van Morrison's Tupelo Honey, along with great singers from all genres like Ray Charles and Travis Tritt gave David a wide scope in his musical direction. His soul-drenched voice loaned a unique quality to his interpretations of that music, and added many fans to his burgeoning popularity.
Glory's inception came in the spring of 2014 with the completion of DSR Entertainment's studio in Baton Rouge. "Being able to record my own band in my own studio allowed me full artistic control. That type of satisfaction only comes when you create the music that truly resonates in your heart" explains St. Romain. His previously released material includes the self-produced EP, "Dealing with the Man" (2013) and two full-length albums, "DSR" and "All I Really Wanted to Say."
The first single to drop from the album will be "Glory," co-written with Tommy Tutone, who also performed the huge 1982 pop hit single, "867-5309/Jenny."
The album will release on David's own DSR Entertainment record label, and will be available on Amazon, iTunes, as well as others. Fans can pre-order the album on iTunes here: https://itunes.apple.com/us/album/glory/id1048825394
The new album will be registered with Gracenote and will be added to his Pandora channel.
GLORY Produced by David St. Romain
1. If You Want It
2. Even the Bad Times Are Good
3. It's Gone
4. Subtleties of Rain
5. Glory
6. Hold On
7. There's A Lot of Room in This Love
8. Every Little Thing
9. Trouble
10. She Can't Remember
11. Glad That I'm the One
12. I'm Not Just Anybody's Fool
Related Media