IT Training Solutions Rebrands as Stronger International, Inc.
Press Release
•
updated: Jul 25, 2017
Company announces new name, board member and prestigious new clients.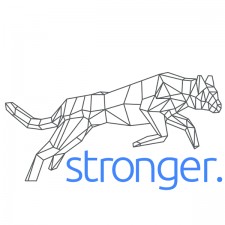 SPOKANE, Wash., July 25, 2017 (Newswire.com) - IT Training Solutions, a leading provider of cyber security consulting and on-site, live-remote and virtual training announced today a rebranding of the company under the name Stronger International, Inc.
Integral to the rebranding was the relaunch of the company's website located at stronger.tech as well as a new logo featuring a stylized representation of a jungle cat in motion representing the company's ability to guard its clients against unseen dangers.
IT Training Solutions, the former name of Stronger International, was founded 11 years ago and acquired by serial "momtrepreneur" Heather Stratford, who has transformed a regional provider of on-site IT training to local colleges and universities to a globally respected, uniquely woman-owned, multifaceted provider of cyber security consulting.
"We are excited to rebrand the company at a time when our services are in such unprecedented demand," said Heather Stratford, Chief Executive Officer. "The word Stronger conveys our brand promise — no matter how strong, how impenetrable our clients think their infrastructure is, with our consulting and training programs, they can become significantly stronger."
The company's most popular course is Secure Programming, a live-remote course that costs under $1,000 designed for developers seeking a better understanding of cyber crime prevention. Participants take on the role of an attacker so they can better see the security or potential vulnerabilities of their IT environment from the outside-in.
The company also announced the appointment of Jamison Davis, a respected communications strategist and policy advisor with ties to global tech companies, to the Stronger board. Davis has served for some time as a senior advisor to Stratford and helped architect the rebranding. Davis has spent 30 years advising some of the world's largest companies including IBM, General Motors, Unilever, The Walt Disney Company and Citibank.
"I am thrilled to be involved with Heather and the Stronger team," said Davis. "They are quickly becoming the go-to provider for cyber security consulting and training at a time when businesses have never felt more vulnerable to attack. Heather Stratford has built a world-class company and is making a name for herself in the largely male-dominated world of IT consulting and training."
Riding a wave of almost daily reports in the international press of breaches, identity theft and cyber terrorism, in the last few months Stronger has been retained by clients that include a global leader in automotive, a major university system and a famous health and wellness consumer goods company. The company also provides highly specialized training to government and military clients.
"We are very confident about the future of our company because, sadly, we are very confident about a future that includes the constant specter of cyber crime as the new normal," added Stratford. "I guess you could say that it is the unfortunate, but for us, fortuitous dichotomy that fuels the rapid growth of our business. The more high profile attacks, the more trillions of dollars facing imminent loss or at stake, the more our phone rings and rings."
Information about Stronger International can be found at stronger.tech.
# # #
About Stronger International
Stronger International is a leading provider consulting, on-site, live-remote and cloud-based virtual training to help organizations in the public and private sector develop effective strategies for security awareness, proactive prevention, detection and remediation from cyber crime and identity theft. Stronger International services a global client base from its headquarters in Spokane, Washington, with offices in Salt Lake City, Utah; Wilton, Connecticut; Jacksonville, Florida and Bremen, Germany. The company is a certified Woman Owned Small Business and registered with GSA as a provider to the agencies and military of the United States government. For more information, visit stronger.tech.
Images and captions are approved for general release. All photography © 2017 Stronger International. All rights reserved.
Source: Stronger International, Inc.
Related Media
Tags