IT ExchangeNet Facilitates RIA in a Box's Acquisition of ITEGRIA
Press Release
•
updated: May 5, 2021
IT ExchangeNet (ITX) Client Engagement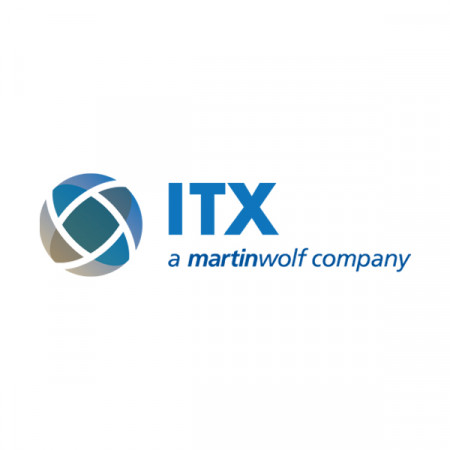 CLEVELAND, May 5, 2021 (Newswire.com) - RIA in a Box, a leading Software-as-a-Service (SaaS) provider of compliance, cybersecurity, and operational software solutions to the wealth management industry, announced it has completed its acquisition of ITEGRIA, a leading managed services provider of cloud-based virtual desktop solutions for registered investment advisors (RIA).
The transaction was facilitated by IT ExchangeNet, a global leader in smaller mid-market mergers and acquisitions focusing on IT Services businesses, MSSPs, MSPs, Microsoft, and Oracle channel partners. It marks the firm's 11th transaction in the past six months.
The strategic acquisition allows RIA in a Box to significantly enhance its cybersecurity and operational offerings to meet the needs of RIA firms. By combining forces, the company will serve approximately 2,200 RIA firms with over $400 billion in assets under management.
"We hired ITX because of their stellar reputation for facilitating the sale of Managed Services businesses," said Richard Mabbun, CEO and Founder of ITEGRIA. "They identified a diverse group of global buyers who knew our business, which allowed us to zero in faster on culture and chemistry. We could not be more pleased by the outcome of ITX's efforts."
The addition of ITEGRIA provides RIA firms access to the company's cloud-based virtual desktop technology, AdvisorCloud™, which enables RIA firms and their employees to securely access their work environment and data on virtually any device.
"We are thrilled to welcome Richard, Julian, and the entire ITEGRIA team to the RIA in a Box family. Over the years, we have formed a strong relationship with their team and see this acquisition as a merger of dedicated talent and specialized solutions. We are certain that the addition of ITEGRIA will enhance the overall client experience for firms of all sizes," commented Will Bressman, CEO of RIA in a Box.
About RIA in a Box:
RIA in a Box is the leading provider of compliance and operational software to wealth managers and investment organizations. Over 2,000 RIA firms use the platform to increase compliance workflow efficiency and to automate regulatory requirements. For more information about RIA in a Box, please visit: www.riainabox.com.
About ITEGRIA:
Headquartered in Illinois, ITEGRIA was formed in 2007 to meet the technology and information security demands of its clients. The company specializes in serving registered investment advisors across the United States. In 2016, ITEGRIA launched a cloud-based infrastructure offering for RIAs to enhance productivity and security. For more information visit: http://www.itegria.com.
About IT ExchangeNet (ITX):
Founded in 1998 by technology CEOs and M&A professionals, IT ExchangeNet (ITX) was acquired by martinwolf in January of 2021. The deal creates a globally recognized provider of M&A advisory services for transactions spanning $5 to 500 million, with both companies each having more than 20 years of experience in the IT mid-market space.
IT ExchangeNet owns a network of more than 50,000 global IT decision-makers. Focusing on smaller companies that are historically ignored by large investment banks and M&A advisors, ITX leverages industry knowledge and relationships to work with companies that are ready to be sold, and buyers that are ready to buy. Specific segments of the IT industry served include: Managed IT Services, MSSPs, software as a Service (SaaS), Hosting, Infrastructure as a Service (IaaS), Cyber Security, IT Services, Software Development, and Big Data.
To learn more about ITX: www.itexchangenet.com.
Source: IT ExchangeNet