Issac Qureshi, Tax Expert at Ogilvy & Haart, Contributes to the Unstoppable Foundation
Issac Qureshi, a London based tax expert at Ogilvy & Haart recently donated to The Unstoppable Foundation.
Press Release
-
updated: Apr 5, 2019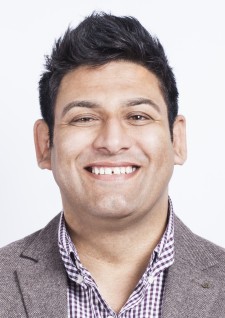 LONDON, April 5, 2019 (Newswire.com) - ​Issac Qureshi, tax expert at Ogilvy & Haart, is happy to announce his involvement with The Unstoppable Foundation, a nonprofit humanitarian foundation bringing sustainable education to children and communities in developing countries, thereby creating a safer and more just world for everyone. Over ten thousand students are educated daily with the generous donations of many individuals like Issac Qureshi.
The Unstoppable Foundation is something Issac Qureshi is passionate about because education has the ability to even the playing field, no matter your social class. The Unstoppable Foundation inspires people with a vision of bringing education to every child and empowers them with the tools and platforms needed to become a part of the solution.
The Unstoppable Foundation allows donors to focus on key outreach projects to produce a greater impact than individual gifts. Issac Qureshi and his company Ogilvy & Haart chose to focus on sponsoring a village with the goal of $25,000 in mind. Each month Issac Qureshi donates a sizable amount to the foundation, with hopes of making an impact on a child's life. His goal of $25,000 will fund one village of 70 children and their families for one year.
Sponsoring a village aids the education of children and also gives their parents access to income training, health care for children, access to clean water in the village, and nutritious student meals. Issac Qureshi believes that all of these things are essential to life, and everyone should be afforded these opportunities. Donors of The Unstoppable Foundation are making that a reality.
Access to education not only benefits the students, but also their families as well, and can lead to a high difference in life. Issac Qureshi knows this to be true as he has seen it in his own life. Education has always been a priority for Issac Qureshi, as he graduated from Liverpool University with a BA degree and honors in Social & Economic History. His understanding of the social class has led him to help those less fortunate than him in the only way he knows how: by granting them access to better education, which leads to a better life.
About Issac Qureshi: Issac Qureshi is an experienced taxation and finance professional who is highly regarded for making outstanding contributions with various organizations and clients across the UK. He is the founder of Ogivly & Haart, a wealth management and taxation consultancy. In 2006, he was recognized by NW Business Insider Magazine in their "Top 42 Under 42" list.
For more up to date information on Issac Qureshi's sponsorships and contributions to The Unstoppable Foundation visit his twitter profile @IssacQureshi.
Source: Issac Qureshi
Share:
---
Categories: Investments
Tags: Charity, Issac Qureshi, London, Taxes, The Unstoppable Foundation
---