Isometric Technologies Raises $15 Million to Improve Freight Transportation Performance in the Supply Chain
Press Release
•
updated: Sep 13, 2022
The investment provides ISO with capital to scale its team to keep up with rapid growth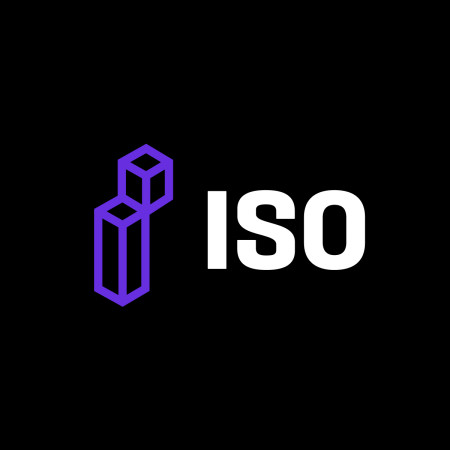 SAN FRANCISCO, September 13, 2022 (Newswire.com) - Isometric Technologies, Inc. (ISO), a supply chain performance management platform, has today announced the completion of a $15 million Series A financing round. The investment was led by Blackhorn Ventures and joined by Maersk Growth. The financing will be deployed to scale the company's go-to-market teams and further advance its innovative product offerings.
"This Series A investment further validates our hypothesis that the supply chain needs a neutral, 3rd-party arbiter of performance data," said ISO CEO and Co-Founder Brian Cristol. "We are grateful to partner with Blackhorn Ventures and Maersk Growth for the next phase of our company's growth. Their industry leadership and experienced team make them ideal partners to help drive performance management innovation and standardization to shippers worldwide."
Isometric Technologies was founded in 2020 to fill the unmet need for reliable, verified freight transportation performance data. Led by a team with deep technical and supply chain expertise, the company has built the first collaborative SaaS platform to digitize the carrier scorecarding process. ISO streamlines data reconciliation between shippers and their transportation partners, allowing them to identify and attribute the root cause and financial impact of supply chain failure to the responsible parties. When shippers and carriers operate on a single source of truth, conversations between parties become more productive.
"We love the vision and approach of Brian, John, and the ISO team," said Phil O'Connor, Co-Founder and Managing Partner of Blackhorn Ventures. "They have a deep understanding of critical supply chain data issues and have a unique and scalable approach for solving these major pain points. The ISO platform not only improves supply chain efficiency and functionality in major ways, but it also provides ways for companies to drive significant improvements in supply chain emissions."
"Working with the founders Brian and John over the past couple of months has been an amazing experience," said Jeppe Høier, Partner at Maersk Growth. "Their professionalism, understanding of the industry, and hard work make us proud to partner with the company to drive standardization in an industry that desperately needs a neutral, single source of truth platform for inter-company collaboration."
The successful completion of Series A financing will allow Isometric Technologies to scale the company's sales and engineering teams to keep up with demand. The financing will also be deployed to expand product offerings that drive efficiencies across the supply chain ecosystem. ISO's cleaned and contextualized datasets have myriad applications; from powering the next generation of procurement tools to fueling performance optimization discussions with carriers and retailers.
"It's validating to have tech luminaries and seasoned leaders like Phil O'Connor and Jeppe Høier recognize the value of our platform," said Brian Cristol. "We are thrilled to benefit from their partnership and guidance as we become the industry's trusted source of actionable supply chain performance data."
About Isometric Technologies
Isometric Technologies is the first collaborative platform that streamlines the data reconciliation process between manufacturers, transportation providers, and other third party stakeholders in the supply chain, acting as a single source of truth to measure the hidden costs of performance. By associating costs from chargebacks and service level failures to the responsible parties, ISO surfaces actionable insights that help optimize complex business relationships and identify negative trends in the supply chain.
Media Contact
Skyler Wuolle
skyler@iso.io
Source: Isometric Technologies, Inc.