Island Daze Selects Apparel Business Systems' Fully Integrated Apparel ERP Software
Press Release
•
Feb 8, 2023
Island Daze has begun implementing the robust ABS apparel ERP solution in response to the need for efficiency focus, scalability alignment, and high growth management.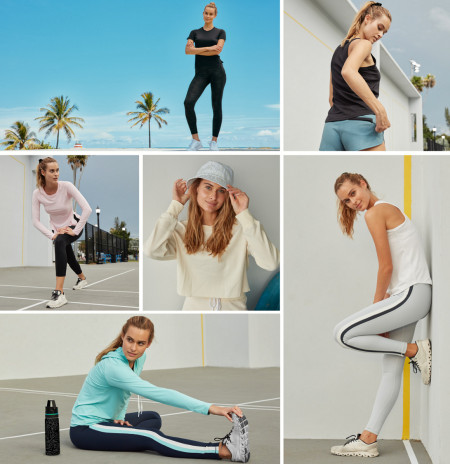 BLUE BELL, Pa., February 8, 2023 (Newswire.com) - Apparel Business Systems has announced that Island Daze, a leader in private label outdoor and action sports apparel, has selected the fully integrated ABS solution to replace multiple systems across their business operation. In addition to integrating processes and data onto the ABS single web-based application, Island Daze will be utilizing the ABS Salesrep Portal to better streamline order fulfillment.
"With ongoing strong growth, we recognized that relying on siloed systems and manual processes were no longer sustainable for our business," explained Island Daze founder Abe Allouche. "Pulling many existing spreadsheets into one single source of truth was a strong appeal and need for us. Being a primarily apparel business, we were excited about the industry specific applications and knowledge that ABS has. As we continue to expand our offerings in both apparel and non-apparel goods, we know ABS has the scalability we will need."
"We are thrilled to offer solutions and support to the team at Island Daze," noted Jean Kopan, President, Apparel Business Systems. "Working with Abe and his team of professionals, we recognize their impressive growth and are excited to help optimize their processes both operationally and systemically."
Island Daze - https://www.islanddaze.com was founded in 1998 by Allouche who has had a longtime passion for surfing. What started with premium quality boardshorts has evolved into an enterprise of both branded and private label apparel and accessories for men, women, and children.
About Apparel Business Systems
ABS offers a comprehensive, web-based apparel ERP solution designed for multi-channel operations including wholesale, distribution, manufacturing, and B2B/B2B E-Commerce. The Cloud, SaaS, and on-premise software delivery options fit the needs of apparel, footwear, and accessory companies of all sizes. From small start-ups in the first years of business to global enterprises, ABS's scalability ensures it is the last ERP system they'll need. Apparel Business Systems' software and services help clients navigate technology and address business requirements & challenges to remain competitive and profitable. https://www.apparelbusiness.com
Email info@apparelbusiness.com or call 800.427.7880 for more information.
Source: Apparel Business Systems