IoT Devices Are Vulnerable Against Botnets, Urges PureVPN
The interconnected nature of IoT devices makes them vulnerable to DDoS, data theft and other cyber threats - consider these measures to stay protected
Press Release
-
updated: May 9, 2019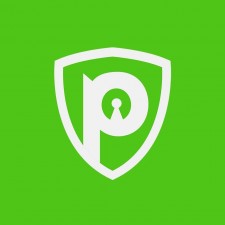 HONG KONG, May 9, 2019 (Newswire.com) - Statista reports that the number of connected IoT (Internet of Things) devices is forecasted to hit 75.44 billion by 2025. The figure paints a clear picture of the growing presence of IoT devices in every household.
However, convenience isn't the only thing that these connected devices bring to a user's life. In fact, IoT has made users' devices more exposed to security breaches. SonicWall informs in its 2019's Cyber Threats Report that IoT attacks have grown over 70 billion between 2017 and 2018.
IoT & Cyber Threats
There's certainly no shortage of IoT related attacks in today's cybersecurity landscape. Every year a new variant of malware is reported to be involved in the attacks.
The proliferation of IoT devices has also given cybercriminals multiple entry points unlike before. Whether it is healthcare technology, a smart car, smart appliance, or a baby monitor, not a single device is safe against cyberattacks like Distributed Denial of Service (DDoS).
Amongst the many past cyber incidents, Dyn DDoS was the biggest attack ever recorded in internet history. The DDoS attack used the Mirai botnet, and it took down a significant portion of the Internet, paralyzing even top web services like Twitter, CNN and more.
Similarly, in 2017, Homeland security, as well as FDA, issued notification against 465,000 pacemakers that were found to have serious security vulnerabilities.
Action Plan
Cyber threats have increased by 67% in the last few years, and if things go as they are, attacks will inflate even more in the future. However, there are certain security measures which users can take to protect the integrity of their data.
First and foremost, users should keep the firmware of their IoT devices updated. Device manufacturers release security fixes now and then. These fixes patch the existing vulnerabilities in the device.
Secondary and tertiary networks should be created on the router, dedicated to the IoT devices.
Users should employ end-to-end encryption with a VPN like PureVPN to secure all the internet traffic transmitted through the IoT network.
UPnP feature should be disabled since it gives easy access to any device to the network.
A firewall must be installed to disallow any malicious traffic from entering into the IoT network.
Source: PureVPN
Share:
---
Categories: Information Technology
Tags: botnets, cyber security, cyber threats, DDoS attacks, internet of things, IoT, iOT devices, PureVPN, VPN
---