ioAirFlow Announces New COVID-19 Risk Assessment Solution for Schools
Press Release
•
Jan 18, 2022
Canadian startup's focus on air quality, COVID-19 transmission risk mitigation in response to international calls for better monitoring in buildings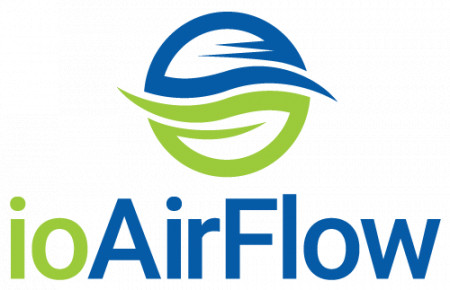 WINNIPEG, Manitoba, January 18, 2022 (Newswire.com) - In response to the rapid spread of the COVID-19 Omicron variant, Canadian data intelligence company ioAirFlow is heeding the call from health organizations worldwide for better building ventilation monitoring to mitigate the transmission risk of COVID-19 in schools.
Founded in 2016, Winnipeg, Canada-based ioAirFlow was launched on the premise of improving air quality, efficiency and performance gaps in commercial buildings. The company's solution includes a rapidly deployable and affordable test solution that can run in virtually any building worldwide.
Their most current building performance monitoring platform provides detailed and actionable analysis specific to CO2 monitoring and ventilation efficacity, with a focus on identifying areas of higher transmission risk of COVID-19 and other airborne infectious diseases.
"There has never been a more critical time to improve air quality and reduce COVID-19 transmission risk", said ioAirFlow CEO Matt Schaubroeck. "In North America, it is widely accepted that buildings and workplaces with poor indoor air quality accelerate the spread of airborne diseases like COVID-19 due to inadequate ventilation and outdated mechanical and HVAC systems."
Last month, a study from the Swiss Federal Laboratories for Materials Science and Technology indicated that "poorly ventilated school classrooms record up to six times as many COVID-19 cases compared with those which are regularly aired."
In response, major health and building standards organizations, including the Centre for Disease Control and the American Society of Heating, Refrigerating and Air-Conditioning Engineers (ASHRAE) have released international pleas for more trending and monitoring of ventilation, temperature, and humidity levels in schools and classrooms to mitigate risk of airborne pathogen transmission.
"We wanted to test our district's schools to ensure that our space was safe for students and teachers", said Tim Stefanishyn, Superintendent of the Whiteshell School District. "ioAirFlow's data analysis allowed us to understand how the buildings' ventilation systems were operating and what we could do to improve the indoor air quality of the spaces."
Since launching its platform in June 2021, ioAirFlow has been implemented in numerous buildings across North America, including a growing number of schools. The newest releases aim to enable buildings not currently equipped with permanent building monitoring systems to monitor indoor environmental quality and efficiency metrics and make smarter and safer building improvements.
"The lack of data available around air quality in schools is a significant barrier to having students and teachers back to a safe in-person learning environment", said Albert Behr, industry-leading technology commercialization expert. "The solution developed by ioAirFlow is a much-needed technology application to bring reliable and affordable air quality data to buildings that desperately need it to navigate the realities of living in the COVID-19 pandemic."
About ioAirFlow
ioAirFlow's digital analysis platform identifies indoor environmental quality issues in commercial buildings including performance, energy efficiency, and air quality measurements. Using wireless sensors and a proprietary data analysis platform, the company identifies building problems faster and more accurately than manual energy audits, and at a fraction of the cost of permanent monitoring solutions.
Source: ioAirFlow
Tags