investorade Unveils Game-Changing Home Sale Calculator for Dallas Homeowners
Press Release
•
Jul 13, 2023
New Tool Simplifies Profit Estimation for Home Sales, Providing Dallas Homeowners With Clear, Accurate Data on Potential Earnings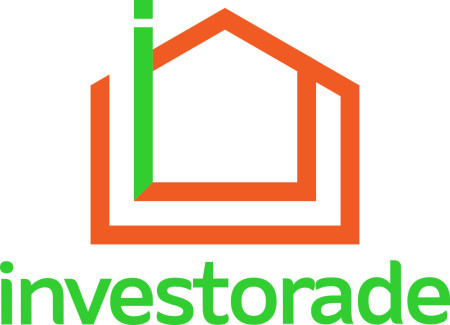 DALLAS, July 13, 2023 (Newswire.com) - Today, investorade announces the launch of its innovative tool, the Home Sale Calculator, designed to help homeowners in Dallas estimate the profit from the sale of their homes. In response to the question "How much will I make selling my house?" the home profit calculator, accessible at https://www.investorade.com/home-sale-calculator/, offers a clear and concise solution.
investorade's Home Sale Calculator is a unique tool that empowers homeowners to estimate their home sale profit swiftly and accurately. With an intuitive interface and easy-to-use features, this profit calculator simplifies the complex calculations related to home selling.
The calculator provides comprehensive data, enabling homeowners to assess potential home sale earnings accurately. It incorporates various aspects of the selling process, such as real estate agent fees, repair costs, and other associated expenses. This allows homeowners to effectively calculate the sale of their home and better understand the net profit they stand to make.
Using the Home Sale Calculator is straightforward. Users enter relevant information such as home sale price, outstanding mortgage balance, home improvement costs, and other related expenses. Once these values are provided, the home sale calculator immediately estimates the potential home sale profit.
"We designed our Home Sale Calculator with the homeowner in mind," said Allix Eckermann, spokesperson for investorade. "It's all about clarity, transparency, and empowerment when planning to sell a home. We hope our tool will take the guesswork out of the process and allow homeowners to feel confident about their home sale."
To experience the benefits of the Home Sale Calculator firsthand, visit https://www.investorade.com/home-sale-calculator/. For more information about the tool and tips on optimizing your home sale, explore the wealth of resources available at investorade.com.
About investorade
investorade is a forward-thinking real estate tech company committed to offering homeowners unique tools and resources to help maximize their property investments. Our portfolio of user-friendly digital solutions, including the newly launched Home Sale Calculator, is designed to simplify and demystify the real estate market, providing clear and concise data at the click of a button.
Source: investorade