Intuita Hires Former Entain Group Director of Data and Analytics, Antonio Carvalho
Press Release
•
updated: Aug 31, 2023
Intuita proudly welcomes Antonio Carvalho as Managing Director of Analytics to lead the charge in advancing the company's Analytics and AI division.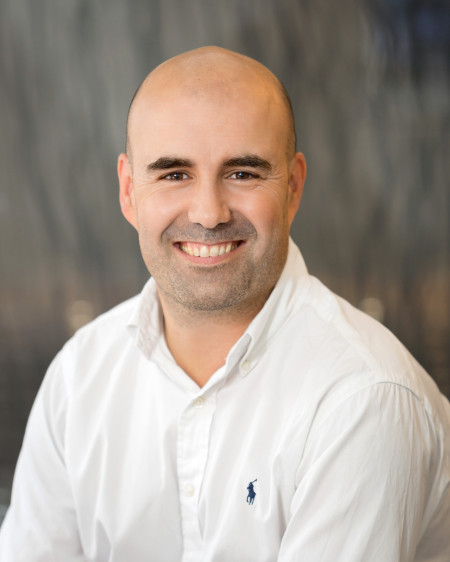 LONDON, England, August 31, 2023 (Newswire.com) - Intuita, a leading independent data and analytics consultancy, is pleased to announce that Antonio Carvalho has joined as Managing Director of Analytics to lead and grow its Analytics and AI division.
The appointment of Antonio comes at a crucial time for Intuita, which during a period of sustained growth is looking to expand and elevate its Advanced Analytics and AI offering to its growing list of enterprise clients. Antonio brings extensive leadership experience and a proven track record delivering world-class analytics and data science, most recently as Group Director of Data, Insights and Analytics at Entain, and formerly as Vice President of Insights and Analytics at Liberty Global and Chief Analytics Officer at Kantar Media.
Carvalho's focus will be to establish Intuita as a leader within the field of analytics and artificial intelligence, delivering industry-defining solutions that yield transformative insights for businesses across diverse industries. He will spearhead the development and deployment of innovative analytics technologies, empowering Intuita's clients to not only stay ahead of the curve but lead the way in the dynamic world of analytics and artificial intelligence.
Glenn Merritt, Managing Partner & Founder of Intuita: "We are absolutely delighted that Antonio is making the leap into the consulting world with Intuita. Antonio is a proven analytics leader with a fantastic industry reputation and shares our core values. He brings significant expertise in all areas of analytics and exploitation in the real world. He is a pragmatist who knows how to use data to generate significant revenue benefits in major organisations and, importantly, knows how to do this at pace. Having previously collaborated on some incredible solutions, we are extremely proud to welcome him to Intuita, and we are very excited about what we can achieve together."
Antonio Carvalho, Managing Director of Analytics at Intuita, commented, "I am really pleased to join Intuita to lead its analytics division. Intuita has a fantastic history delivering exceptional analytics and data solutions, and I'm excited to further accelerate and expand this capability, particularly in the field of artificial intelligence, which has real power to disrupt businesses in a profound way. I am looking forward to contributing to Intuita's continuing journey as a forward-looking analytics consultancy, delivering exceptional value to all its clients."
About Intuita
Intuita is an independent data solutions and analytics consultancy, helping businesses to implement enterprise-grade data infrastructures and world-class analytics at scale. Intuita are experts in change management and digital transformation helping companies to shift towards a culture of data through the development and adoption of new capabilities, structures, processes and technologies that enable a data-centric organisation. Intuita has extensive experience delivering data solutions for telco, retail, gaming, media and finance.
Source: Intuita