Introwoo is Excited to Launch Their New Dating App for Introverts
Press Release
•
Jun 1, 2023
Introwoo Revolutionizes Dating for Introverts with the Launch of CoyAmore: A New App Tailored to Their Needs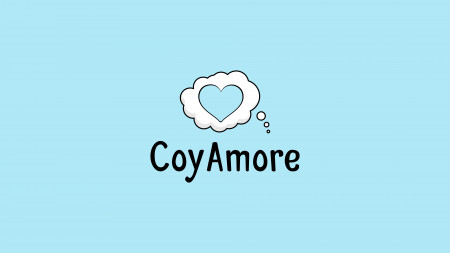 APPLETON, Wis., June 1, 2023 (Newswire.com) - Introwoo, a visionary company dedicated to revolutionizing the dating experience, introduces CoyAmore, an innovative dating app exclusively designed for introverts.
Recognizing the unique challenges introverts face in finding meaningful connections, Introwoo aims to revolutionize the dating experience for this significant demographic. CoyAmore provides introverts with a safe and comfortable dating platform tailored to their needs. The approach CoyAmore takes is one that tackles the fear of rejection head-on by providing a space where individuals can connect with others who understand and appreciate their introverted nature. The blind date feature allows users to ask each other out without the fear of asking them out. To ensure a personalized dating experience, CoyAmore integrates the concept of the five love languages into their matchmaking process to create compatible matches that align with each user's preferred way of giving and receiving love. With CoyAmore, introverts can confidently express their true selves and connect with like-minded individuals who understand and appreciate their introverted nature.
Jon Pethke, CEO of Introwoo and a USAF veteran from Wisconsin, understands the struggles introverts face in the realm of love, stating, "Introwoo is here to help introverts bridge this gap." Partnering with Guru Angisetty, CEO of Codeglo Technologies, Introwoo is determined to make CoyAmore a game changer in the dating app industry. Renowned branding expert David Brier expresses enthusiasm for CoyAmore, describing it as a concept with inherent fun and excitement.
CoyAmore offers introverts an escape from exhausting interactions, providing a dating experience that allows them to sustain their energy and match comfortably. Embark on a new era of dating exclusively designed for introverts by downloading CoyAmore from the Google Play Store or Apple App Store today. Join the thriving community and discover meaningful connections in a safe and comfortable environment. Introwoo is committed to empowering introverts and reshaping the dating landscape to be more inclusive and supportive of their needs. With CoyAmore, the dating experience for introverts worldwide will undergo a remarkable transformation.
Google app download: https://play.google.com/store/apps/details?id=com.codeglo.coyamore
Apple app download: https://apps.apple.com/us/app/coyamore/id1661401116
About Introwoo LLC
Introwoo is a visionary company dedicated to revolutionizing the dating experience for introverts. Our flagship product, CoyAmore, is an innovative dating app designed to cater specifically to the needs of introverted individuals. Join us on this exciting journey as we transform the dating experience for introverts worldwide. www.coyamore.com
Source: Introwoo LLC