Introducing the CoolMini Applicator for Coolsculpting Treatment to Trifecta Med Spa in New York
Press Release
•
updated: Nov 19, 2015
Trifecta Med Spa in New York presents CoolMini applicator for Coolsculpting treatment to get rid of double chin.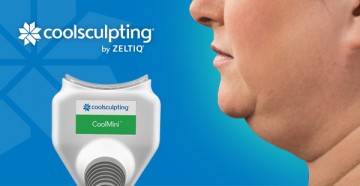 New York, November 19, 2015 (Newswire.com) - ​​​​Gravity, like taxes and death are certainties of life. Gravity also does not discriminate- it impacts objects as well as bodies. As we age our faces (and other body parts begin to sag and droop) and it can be painfully obvious on faces. Wrinkles, skin sagging in jowls and, neck wattle are all evidence of gravity's merciless effects. Trifecta Med Spa in New York is dedicated to helping clients eliminate or reduce the appearance of these less then wonderful gifts of time.
Until recently the options for reducing the appearance of unsightly sagging was surgery or liposuction. Thankfully, the FDA expanded the approval of the non-invasive coolsculpting treatment, which removes fat cells by freezing them to death. The CoolMini was originally approved in 2010 for the abdomen this approval was expanded to the thighs shortly after. With this add-on approval the experts at Trifecta Med Spa can use a smaller applicator, the CoolMini, to address smaller areas of fat.
Coolsculpting CoolMini is now available at Trifecta Med Spa in New York

Edward Fruitman, M.D., Medical Director
The Kybella, which was another procedure to reduce fat in the submental area (the small triangular area directly under the chin until it meets the neck) is a series of several injections- and several meaning up to 50 injections per treatment, with 5 treatments a month. Practitioners and patients alike are excited for other options. Trifecta Med Spa in Manhattan is thrilled to offer a non-invasive, effective treatment for an issue that, surveys indicate, 68% of the population have (neck and chin fat).
Coolsculpting can achieve about a 20% reduction if under chin fat by undergoing one or two treatments lasting 60 minutes each. The treatments involve securing the area to be treated in the CoolMini (essentially 2 curved jaws grab the area), the applicator cools the area, with suction pulling it together, and the fat cells die leaving other tissue unharmed. When the applicator is removed it is normal to see a red raised area but it is massaged back to normal quickly. The body then metabolizes the dead fat cells the way it metabolizes any other dead cells. Pain during the procedure is negligible but there can be some post procedure pain, swelling and redness.
The company making the CoolMini states that there were no significant adverse effects and patients experienced little to no downtime or discomfort. Results were observed in 3 weeks but patients in the study were followed for 1 to 2 months. As New York is known for its hustle and bustle, a fast effective procedure that has minimal downtime, and little pain the CoolMini is an ideal fit. At Trifecta Med Spa in Manhattan we are excited to share it with you and help you achieve the results you want for reducing chin and neck fat.
Like any procedure, having experienced expert practitioners perform it is imperative to success. New York's Trifecta Med Spa has dedicated practitioners who are experts in the new CoolMini and other procedures to help clients achieve the results they want with no downtime.
Related Media
Additional Links