Introducing the 2021 'Last Gamer Standing' - Tony Vazquez!
Press Release
•
Jan 7, 2022
Florida man takes home the title and $25,000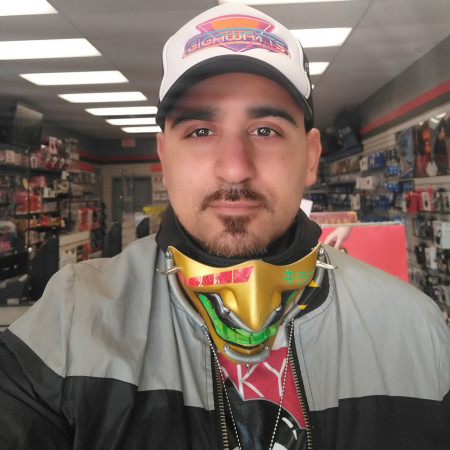 PHOENIX, January 7, 2022 (Newswire.com) - Last Gamer Standing, a competition for gamers worldwide to share their story, is proud to announce that Tony Vazquez will be taking home $25,000, and he will be featured in a two-page advertorial in Game Informer Magazine.
Vazquez first fell in love with gaming when he was a kid. He was inspired to open his own arcade bar, Gigawatts Lounge, in Florida after a trip to Japan. He wants to bring the joy of gaming, whether it's on a classic machine or a personal console, to the world, and he features up-and-coming gamers at his arcade bar/comedy lounge.
Vazquez is stoked to get the $25,000, but he's even more excited to be featured in Game Informer. As a reader himself, he looks forward to sharing his story and getting the word out about his arcade lounge. The entire Last Gamer Standing team can't wait to see where this win takes him and his business.
Last Gamer Standing, LLC will donate 75% of the net proceeds from this year's Competition to Starlight Children's Foundation, a nonprofit organization that delivers happiness to children in hospitals and their families. Starlight Gaming and Starlight Virtual Reality programs transform the hospital experience of young patients by providing play and distraction to help them relax and heal during difficult medical procedures.
"This Competition was a blast!" says an executive at Last Gamer Standing. "We were able to get to know so many amazing gamers in our LGS community, all while helping spread the word about Starlight Children's Foundation's incredible work."
Those interested in learning more about the Last Gamer Standing Competition and this year's winner can visit laststanding.org.
Source: Last Gamer Standing, LLC
Tags
Related Files