Internet Marketing Startup to Launch in Los Angeles
For entrepreneurs, by entrepreneurs: Kobe Digital seeks to change the way businesses work with marketers
Press Release
-
Jun 7, 2016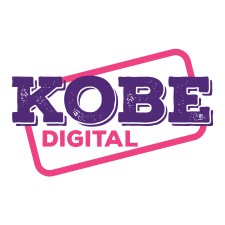 Los Angeles, CA, June 7, 2016 (Newswire.com) - Kobe Digital, a digital advertising startup specializing in growth-focused internet marketing, today announced its upcoming launch in Los Angeles.
The company was founded by Los Angeles native Arya Bina while he was a college senior at the University of Arizona, where he studied entrepreneurship and finance. However, his business education started long before that; as a child, he grew up watching his father run his own restaurant, and at age sixteen he started an online business of his own, earning him honors as one of the  "Most Powerful People in Tech" according to a 2014 piece by Business Insider.
It was this early exposure to running a business—and in particular, the associated headache that often came with working alongside internet marketing companies—that inspired Bina to start the business. Kobe Digital brands itself as "internet marketing for entrepreneurs, by entrepreneurs," and this, its founder says, is what makes it different.
"Lots of internet marketing companies are just out to make a quick buck," says Bina. "They don't always have their customers' best interests at heart, and it shows; they'll think of campaigns in terms of CPC and CPM and all these other marketing-focused metrics without stopping to think about what makes business sense for their clients from an economic standpoint. For each dollar their clients spend, twenty, maybe thirty cents actually goes into the campaign. They're vendors, and that's it. We aim to be partners to our clients' businesses instead."
Kobe Digital will be focusing on partnerships with local Los Angeles businesses, seeking to expand these ventures by improving search engine compatibility, social media presence, and more. The new company will operate out of the WeWork Culver City offices. WeWork began as a 2010 co-working startup and now manages offices at over 50 locations across more than 10 countries.
For Bina, the Los Angeles launch represents more than just returning to his hometown; it's also a way to help build his community by empowering small business owners to focus on doing what they love, creating jobs in the process. "Having grown up in a very entrepreneurial community, I spent a lot of time with lots of business owners. For them, it's not about the money or the freedom. Those are great perks, but for all of them it's been about sharing their passion with their communities."
About Kobe Digital: Kobe Digital was founded by business people who seek to enable, empower, and enlighten small business owners through the use of digital marketing services. The company specializes in search engine marketing, social media, email campaigns, content marketing, web design, and more. Its unique team allows it to combine an entrepreneurial mindset, a proven track record of sales success, and an unmatched analytic capability to build the right campaign for every project, measure success factors, and exceed expectations.
###
Source: Kobe Digital
Share:
---
Categories: Entrepreneurship, Marketing, Small Business, Venture Funding
---