International Speaker, Career Coach, and Author Launches 'Stop Being the Best Kept Secret' Master Class to Help Career Women Reinvent Themselves
Press Release
•
updated: Apr 18, 2018
Former Fortune 500 Human Resources Pro to Share Riveting Personal Story and Insider Knowledge in New York City.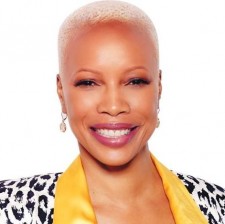 NEW YORK, April 18, 2018 (Newswire.com) - Self-proclaimed queen of "from foster care to fabulous," Tana M. Session, a successful career coach, international speaker, and the author knows how to turn a painful past into a purposeful career. As a rising star on the national stage of women's empowerment, the Huffington Post named Session one of the "Top Female Experts to Follow in 2018." Now the mogul, who has worked with companies such as Xerox and Ernst & Young and been featured in Essence Magazine, Forbes.com and BlackEnterprise.com, plans to share the secrets that led to her success during a one-day "Stop Being the Best Kept Secret" master class on Saturday, May 19, in Times Square in New York City and in Atlanta on Aug. 11.
Session says the master class is designed to elevate, empower and equip attendees for the next level of success. She believes that the secret sauce to her success has been becoming her true, authentic self in her career, business, and relationships.
This isn't just a master class. It's a life-changing experience that equips you with tools to own your truth, healing, power, worth, and destiny.

Tana M. Session, Speaker, Coach, Trainer, Consultant
"The information I share at this event is exactly the formula I used to go from making $35,000 to more than $240,000 annually," Session said. "This isn't just a master class. It's a life-changing experience that equips you with tools to own your truth, healing, power, worth and destiny."
During the event, Session plans to give women around the world a blueprint to owning their personal power and embracing their self-worth. Guest speakers for the event include certified life coach and trainer Michelle Smith and employment law expert and adjunct professor at Fordham University Natasha Bowman, J.D.
Collected clothing donations and a proportion of the proceeds from event sales will benefit Dress for Success, a non-profit organization that empowers women to achieve economic independence.
About Tana M. Session:
Session is the author of the best-seller "Get Your Career Life in Order," "Inside the Revolving Door," and the newly released "The Little Book of Motivation & Inspiration." As a former human resources executive and certified life and career coach, Session is a leading expert on personal transformations, as her own life journey of shocking adversities began as a foster care child in the 1970s in Harlem, New York, where she was born to unwed teenage parents. While being transitioned from the homes of her foster family to the homes of various biological family members, Session suffered from physical, sexual, and verbal abuse, domestic violence and homelessness that led to depression and suicidal thoughts. Adding to her pain, both of her biological parents died by the time she was 21 years old.
A few years later, a bitter divorce and the loss of custody of her son left Session feeling hopeless. In an effort to rebuild her life, she worked as an administrative assistant to a human resources executive at Ernst & Young and climbed the corporate ladder, triumphantly regaining custody of her son and going on to earn a bachelor's degree in business administration and an MBA.
In 2015, Session resigned from her position of vice president of human resources to start TMS Business Solutions, a coaching, consulting and speaking firm. Her motivational speaking career has taken her around the globe to locations such as Bangkok and Cuba.
Session currently lives in Pasadena, California, with her husband Hip Hop pioneer Dana Dane and her son Brandon, a senior at California State University, Los Angeles.
To learn more about Session's master class, visit StopBeingTheBestKeptSecret.com. Her three books can be purchased at TanaMSession.com. Connect with Session on Instagram @TanaMSession, Twitter @TanaMSession, her "Stop Being the Best Kept Secret" private Facebook Community and on her TMS Tana M. Session Facebook Fan Page.
Source: Tana M. Session
Tags
Additional Links