International Shipping Company SHIPLILLY Announces Name Change
Press Release
•
updated: Mar 7, 2019
Worldwide Expansion Prompts New Branding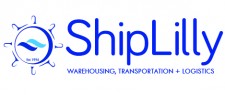 MIAMI, March 7, 2019 (Newswire.com) - LILLY + Associates International, a multinational international freight forwarder and distribution specialist, has just announced a name change. The company will now go by SHIPLILLY.
Always proud of company roots, SHIPLILLY's founder Lilly Cabrera founded the company in 1996 with her son Nelson R. Cabrera. Mrs. Cabrera worked her way up in the logistics industry after immigrating from Peru in 1979, originally waiting tables and cleaning homes and offices to support her three children.
As a result of that same work ethic the company was rooted on, the Miami-based forwarder has grown into an asset-based multinational corporation, focusing not only international freight but on domestic distribution with wholly-owned distribution centers throughout the world and vessels operating in some of the most in-demand routes of its customers.
"Our company name change symbolizes our continued worldwide expansion and marks the beginning of a new chapter, customers and partners can expect an improved suite of services including expanded pick & pack operations in Panama, a new foreign trade zone warehousing option for Miami and China, and the most exciting news of our new fleet of freighters, which will allow us to offer our customers better transit options at even better prices," Nelson R. Cabrera expressed in a corporate letter sent to clients and business partners.
As Cabrera stated, the brand name change symbolizes the beginning of a new chapter in the company's rich and successful history.
About LILLY + Associates International:
Founded in 1996, SHIPLILLY is a multinational shipping and logistics services company, specializing in ocean freight. The company is headquartered in Miami, Florida and operates wholly-owned offices and distribution centers in North America, Central/South America and Asia. With employees and agents around the world, SHIPLILLY offers competitive import and export rates with effective door-to-door transportation and logistics solutions. For more information about SHIPLILLY, please visit www.shiplilly.com.
Media Contact Details:
Ricardo Kasrim
305.513.9540 Ext. 2455
Nelson R. Cabrera
305.513.9540
Source: ShipLilly