International NGO Child Family Health International to Present Key Initiatives on Planetary Health During Annual Horasis China Meeting in Las Vegas
Press Release
•
updated: Oct 25, 2019
The Global Health Education Leader Will Engage in A Cross-Pollination of Ideas with Chinese Leaders to Address Our Most Challenging Global Planetary Health Issues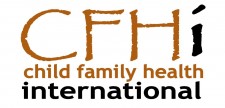 OAKLAND, Calif., October 25, 2019 (Newswire.com) - ​​​Child Family Health International (CFHI), the leading nonprofit organization providing community-based Global Health Education Programs for hundreds of students and universities, today announced its Managing Director, Robin Young, MBA will speak at the upcoming Horasis China Meeting hosted by Horasis: The Global Visions Community on October 2829 in Las Vegas, Nevada.
The Horasis China Meeting is a comprehensive platform for the CEOs of the world's leading companies to actively engage with China and its leaders from both business and government. The event is the foremost annual gathering of more than 400 participants from business and government for an intense two-day program designed to cover opportunities and challenges for Chinese firms to address to successfully engage on a global scale.
CFHI received a special invitation to the annual gathering because of the organization's critical role in leading conversations on Planetary Health and the environmental impacts of fuel-based economies, as well as nearly a 30-year history offering global education programs to diverse students. As a part of CFHI's leadership in Planetary Health, the organization will engage in a cross-pollination of ideas with Chinese and US-based leaders to address planetary health issues and will present during a panel session entitled "Educating to Enhance Skills in China." Panelists including Ms. Young will explore how educational systems can expand the focus beyond academic attainment to include skills necessary for the modern workforce, examining skills and training that are essential for learners in today's environment.
"It's an honor to be included amongst such an inspiring group of panelists to discuss this important topic," said Young. "We are now living in a time where experiential learning and other non-traditional training must go hand-in-hand with traditional classroom learning, especially as we strive to rapidly address climate change and collectively prioritize the health of our planet. It's exciting to see these collaborations at work."
CFHI established its Planetary Initiative in 2017 to address global environmental change and health impacts, providing 10 field experiences for students and trainees to explore innovative solutions to challenging global issues while they engage in clinical rotations, lectures and site visits.
About CFHI
Founded in 1992, CFHI (http://www.cfhi.org) is a non-government organization (NGO) operating at the grassroots level to provide transformative global health education experiences and community empowerment in underserved communities around the world. CFHI offers 35+ Global Health Education Programs to interdisciplinary health-focused undergraduate and graduate students in 11 countries. More than 11,000 students have participated in CFHI programs to date. The organization's mission is to offer Global Health education programs, research and thought leadership to promote health equity worldwide.
###
Media Contact
Koren Temple Perry
Child Family Health International
+1 (415) 957-9000 Ext: 805
koren@cfhi.org
Source: Child Family Health International
Tags
Additional Links