International Daily Digital Newspaper ABQXO Launches, Connecting Readers With More Than 1,000 Travel-Related Articles and Videos
Press Release
•
updated: Nov 12, 2018
The website offers travel articles, tips and videos for traveling to any one of more than 70 countries.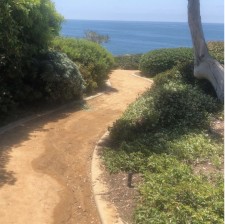 PALO ALTO, Calif., November 12, 2018 (Newswire.com) - ABQXO, an online newspaper, has launched to give travelers the best-curated content available on travel-related subjects. The site connects readers to more than 1,000 articles and videos on relevant topics related to travel in more than 70 countries. Whether it's a short trip to London or a year-long trip around the globe with many destinations, there's something for every traveler.
"After years of my own international travel, I wanted to bring together all my favorite travel articles, tips, guides and resources to one spot to help others like me travel with ease," says Ryan Sheckler, CEO of ABQXO. "There's also a handy guide on how to get started planning a trip and navigating through the content that's available."
Sheckler provides the 15 steps to planning traveling, which brings readers to articles specifically on each subject. He highlights things like choosing a destination, booking flights and accommodations, and finding places to see while at the destination. There are more practical matters too on the list like knowing the visa requirements, getting immunizations, copying important documents, and even learning ahead of time how to access phone and internet while on the road.
For solo travelers, those on a budget or those who aren't even sure where they want to travel, the website offers tips, suggestions and inspiration. Articles highlight the best places to travel in many countries, exciting things to see and do, and even what to pack and wear while traveling to minimize extra luggage.
To learn more about the company and connect to its travel-related content, visit ABQXO.com
About ABQXO
ABQXO is an international daily newspaper with more than 1,000 articles and videos meant to help their readers travel. The digital newspaper offers a curated list of the best articles related to planning a trip to countries around the globe. For more information visit ABQXO.com.
Media Contact
Ryan Sheckler
Phone: 505-414-2457
Email: ryan.sheckler457@gmail.com
Source: ABQXO
Additional Links