International Citizens Insurance Announces Best International Group Medical Insurance Plans of 2023
Press Release
•
Mar 7, 2023
See the Best Group Plans for Worldwide Organizations, Small International Companies, Business Travel, and Global Employees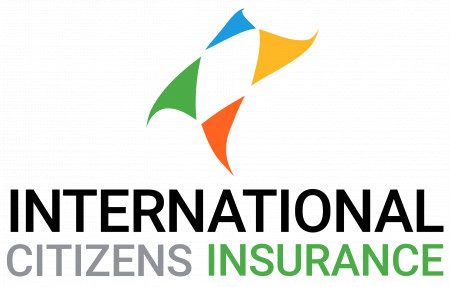 HINGHAM, Mass., March 7, 2023 (Newswire.com) - International Citizens Insurance, the leading international insurance broker, has announced 2023's best international group health insurance plans for organizations sending people outside of their home country or hiring international employees. Because each insurance provider has different requirements for their clients, this list makes it easier for an organization to choose the best global benefits for their employees.
"Whether it's a growing international business, a missionary group, or a hardworking volunteer operation sending people overseas, organizations around the globe need global health insurance. Each company in our top 10 list has ideal solutions for different types of organizations," said Joe Cronin, President of International Citizens Insurance. "We ranked these companies for the first time because more small and medium organizations are employing remote workers abroad, growing their footprint in multiple countries and searching for guidance in this area. We're excited to congratulate this year's winners on helping organizations retain staff and protect the health of their people globally."
Organizations sending staff out of the country, or hiring international employees, must protect their health. The best international group health insurance plans will cover an organization's people so they can focus on doing great work in any country worldwide. But with so many insurers, all with different requirements for their clients, it can be difficult to know which to choose. ICI's listing of top insurers will help organizations cut through the clutter to find the right provider for their needs.
What Makes a Global Group Medical Insurance Plan Great?
Just because a group international health insurance company is top-ranked doesn't mean it's the best for a specific organization's needs. Every organization is unique and needs a plan that is the right fit for them. Each company on the list has specific strengths that make them a good fit for a specific type of organization.
How ICI Ranks Global Group Health Insurers
International Citizens Insurance judged each company and related plan based on six key criteria: the size of their network, the breadth of benefits available in their plans, the availability of added features such as telemedicine, the ease of filing a claim, the ability to adjust a premium through copays and deductibles, and the financial stability of the insurer based on their A.M. Best rating. The most trusted insurers include Cigna Global, notable for their worldwide comprehensive coverage and extensive network; GeoBlue, which offers rich benefits for U.S. organizations with international employees; and Aetna, known for easy-to-administrate plans for small organizations.
In order to help organizations find global group insurance for their unique needs, International Citizens Insurance has also identified the best plans for specific clients. These include the best plan for organizations seeking seamless benefits, the best business travel insurance for employee trips, and the best options for employees in Asia, Africa, and Central and South America.
Learn more about the best international group medical insurers at https://www.internationalinsurance.com/groups/best-group-global-health-plans/.
About International Citizens Insurance
International Citizens Insurance is the insurance division of International Citizens Group. They provide unique comparison engines that enable travelers and expatriates to research, quote, compare, and purchase international health, life, travel, and expatriate insurance from a variety of international carriers.
Source: International Citizens Insurance