Interactive Webcast Presented by Perks WW Channel Features Channel Incentive Use-Case Analysis
Veteran channel strategist, Claudio Ayub to present use-case analysis of real-world channel incentive programs, provide program assessments, and answer questions during March webcast.
Press Release
-
updated: Feb 15, 2018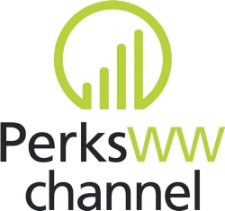 Little Rock, Arkansas, February 15, 2018 (Newswire.com) - Perks WW Channel, a premier provider of channel incentive programs that drive business performance, is planning an interactive webcast on March 15, 2018, that will take a deep dive into the details of channel incentive programs.
Hosted by channel expert and Perks WW Chief Strategy Officer, Claudio Ayub, the webcast is designed to help companies formulate channel incentive programs that drive enablement, encourage new solution adoption, and inspire new behaviors that in turn drive incremental revenue and profitability.
Ayub is well known in the industry for his cross-functional expertise in business, finance, sales and marketing, strategic planning, and customer relationship management.  During the webcast, he will give attendees a view of specific elements of a successful channel incentive program through use-case analysis, assessments of programs submitted for review prior to the webcast, and a live Q&A session.
Ayub says, "The right incentive program will strengthen vendor relationships with their partners and establish the competitive differentiation that they seek in today's crowded channel ecosphere. Unfortunately, I've come across many transactional incentive programs that are not optimized around activities and behaviors. The result is vendors spending money on deals they would have gotten anyway! During our March 15 webinar, we will get into the specifics of how to circumnavigate this pitfall."
During the webcast attendees will:
Hear analysis of real-world use-cases
Receive real-time answers to their questions
Have the option to get an anonymous use-case analysis of their channel incentive program
Prior to the webcast registrants have the option of filling out a questionnaire about their channel incentive program. If selected, Ayub will deliver an anonymous use-case analysis during the webcast.
People who would like to attend the webinar can register on PerksWW.com.
About Perks WW Channel
Perks WW Channel provides services and software to help you engage your B2B and indirect channel partners to improve sales effectiveness. With a listing on the Salesforce AppExchange and a global user base exceeding 9.25 million users, Perks WW Channel takes the guesswork out of channel incentives and loyalty programs.
Our solutions empower leading global enterprises with the sales and marketing programs they need to produce a competitive advantage through their indirect sales channels. The available solution set encompasses the three most critical areas to optimize indirect channel performance: marketing enablement, incentive management, and global managed services. We provide these services to some of the most influential companies in the world, all backed and supported by years of expertise and our Science of Motivation™ methodology.
Source: Perks WW Channel
Share:
---
Categories: Business Technology, Wholesale, Saas (Software as Service)
Tags: channel incentive programs, channel marketing, channel operations, channel sales, indirect sales, points-based channel rewards
---