Interactive Patient Education Program for Non-Small Cell Lung Cancer
Press Release
•
updated: Nov 18, 2016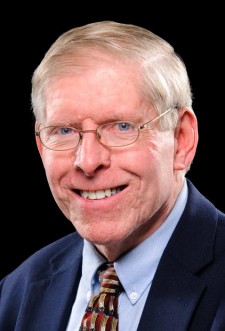 Hillsborough, NC, November 18, 2016 (Newswire.com) - ProPatient, a provider of interactive online patient education tools is teaming up with the leading accredited medical education provider, Academy For Continued Healthcare Learning (ACHL) in implementing online simulations as an interactive method of educating patients with Non-Small Cell Lung Cancer (NSCLC).
NSCLC is described as a group of lung cancers that are named for the kinds of cells found in the cancer and how the cells look under a microscope. The three main types of non-small cell lung cancer are squamous cell carcinoma, large cell carcinoma, and adenocarcinoma. Non-small cell lung cancer is the most common form of lung cancer.
"The most underutilized resource in all of healthcare is the patient."

Dave deBronkart
Getting a diagnosis of NSCLC can be devastating, but the outlook for people with NSCLC is better than it was even 10 years ago. Today there are many treatments for NSCLC. As treatments improve, so do survival rates
The program includes a guest appearance by Dave deBronkart, known on the internet as e-Patient Dave. In 2009, Dave, a cancer patient and blogger, became a noted activist for healthcare transformation through participatory medicine and personal health data rights.
"The most underutilized resource in all of healthcare is the patient," says Dave. "As a patient you are told what the odds are but you have to go out there and look for more information yourself. As a patient, you have to define what the terms of your success are. When health care turns into medical care because of a disease, the key thing that holds us back is access to information," said Dave." Dave's personal journey with NSCLC and patient healthcare activism provides a powerful insight into the challenges faced by those sharing this condition.
Dave Hadden, Chief Game Changer at ProPatient commented, "We are very excited to be working with e-Patient Dave. ProPatient has the tools to help advocates like Dave deBronkart reach more patients and have a bigger impact with their message. We hope to work with Dave in the future on educating and empowering patients in other conditions".
ACHL is a leading innovator in providing relevant education to enhance healthcare delivery and patient outcomes. In partnership with ProPatient, they are expanding their current offerings of online simulations to their portfolio of educational programs to include patients.
The program is entitled, "Tips and Strategies for Managing Non-Small Cell Lung Cancer". This collaborative program explains what NSCLC is, the tests used to diagnose and track the disease, and the treatment options that are available. It also provides resources and strategies to help patients and loved ones cope with cancer.
About ProPatient
ProPatient is a patient-focused, online educational platform that utilizes interactive video and engaging simulation to provide patients with the opportunity to ask questions of a virtual clinician and role-play different scenarios to improve their skills. The ProPatient mobile app is the companion app for your doctor visit, reminding you of the questions you should be asking during your doctor visit and providing checklists of items to consider in the event of a health condition or crisis. You are the CEO of your own health. You need to take charge. We can help.
About ACHL
ACHL is an-award winning provider of continuing medical education (CME) programs. Its mission is to design, develop, and implement quality continuing education activities that have a positive influence on the way healthcare is practiced and ultimately, to improve the quality of care provided to patients. ACHL serves its mission by designing directly-sponsored and jointly-sponsored educational activities using a variety of educational methods, media, and approaches. ACHL is accredited with Commendation from the Accreditation Council for Continuing Medical Education (ACCME). This achievement places ACHL in the highest tier of all CME providers.

Source: PropPatient, e-Patient Dave, ACHL
Related Media