IntelliProp Gen-Z 'COBRA' Hybrid Memory Controller to Demo at SC17
Press Release
•
updated: Nov 13, 2017
Visit us at SC17 Booth #250 - Nov. 13-16, 2017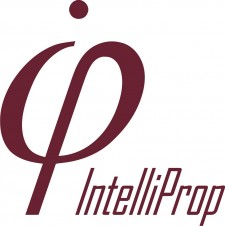 LONGMONT, Colo., November 13, 2017 (Newswire.com) - IntelliProp, Inc., a leader in innovative Intellectual Property (IP) Cores and semiconductors for Data Storage and Memory applications, announced today that they are exhibiting at SC17 which is being held at the Colorado Convention Center in Denver, Colorado, Nov. 13-16, 2017. IntelliProp is exhibiting in booth #250.
The IntelliProp Gen-Z IPA-PM185-CT "COBRA" Controller along with other IP & ASSP demos will be shown at IntelliProp's booth at SC17. The COBRA controller combines DRAM and NAND and sits on the Gen-Z fabric, not the memory bus. COBRA has the ability to support byte addressability to DRAM cache and Block addressability to NAND flash. COBRA-based Gen-Z memory modules provide low latency, persistent, shared memory access to multiple processors and accelerators on the Gen-Z fabric supporting up to 32GB of DRAM and 3TB of NAND. "IntelliProp is pleased to be a member of the Gen-Z consortium and we are working closely with other member companies to support the multi-company Gen-Z demo," said Larry Cleland, Director of Sales & Marketing at IntelliProp. "Gen-Z is an exciting and important new standard for HPC that is continuing to gain momentum. IntelliProp is excited to have the COBRA Hybrid Memory Controller demo at SC17," added Mr. Cleland. The IntelliProp solution can be seen in their booth, #250 and at the Gen-Z Consortium booth #992.
IntelliProp is excited to have the COBRA Hybrid Memory Controller demo at SC17.

Larry Cleland, Dir., Sales & Marketing
IntelliProp is also showing the NVMe Host Accelerator IP Core, the IPC-NV164-HI. This Core will find primary application with companies doing FPGA and ASIC designs who need high-performance connectivity with PCIe-based NVMe storage devices. Compliant with the NVM Express 1.3 specification, The IntelliProp IP accelerates performance by off-loading command and completion queue management from the processor to hardware. "We manage the command and completion queues in hardware to accelerate performance by off-loading the processor from needing to handle numerous interrupts," said Hiren Patel, VP of Business Development at IntelliProp. The NVMe Host Accelerator IP Core is shipping today for Xilinx and Altera FPGAs including the latest Ultrascale Plus and Arria 10 FPGAs. "For those customers that want acceleration with Linux, IntelliProp has written a Linux driver to facilitate implementation and use of the NVMe Host Accelerator IP Core," continued Mr. Patel.
IntelliProp will also be showing the IPC-NV171A-BR, NVMe Bridge in our booth #250. The IP Core creates an NVMe-to-NVMe protocol bridge which allows command submissions, completion notifications and data transmission to be passed through without interruption or intercepted for analysis or modification. The bridge features decoupled interfaces to the Host and to the SSD, which allow customers to insert custom logic both in firmware and in hardware.
About IntelliProp - IntelliProp, Inc. develops ASSP Products, licensable IP cores and highly integrated IP Products for the Data Storage industry. Areas of significant expertise include SATA, SAS, PCIe/NVMe, Gen-Z and RAID technologies. IntelliProp's headquarters, sales office, and design center are located in Longmont, Colorado. Please see our internet site: http://www.intelliprop.com or contact IntelliProp at (303) 774-0535.
Source: IntelliProp, Inc.
Additional Links