Intelletive Consulting Makes Kubernetes Security Platform M9sweeper Open Sourced
Press Release
•
updated: Feb 8, 2023
After seeing the dire need for Kubernetes security tooling, Intelletive Consulting makes Kubernetes security accessible for all organizations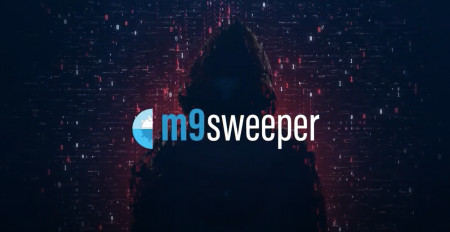 MINNEAPOLIS, February 8, 2023 (Newswire.com) - Kubernetes Security Platform M9sweeper has open sourced its product in order to make it more accessible to organizations all over the world. In the past eight years, Kubernetes has become the dominant way that new software is being deployed in major enterprises. As with any new technology, this presents new challenges for organizations' security teams.
Many free, open source security tools exist, but most organizations lack the expertise to implement and manage these tools. M9sweeper provides a turnkey, end-to-end solution that walks an organization through installing best-in-class Kubernetes security tools. It then provides reports, visualizations, summaries, and step-by-step guides to make implementing a Kubernetes security strategy accessible for most organizations.
This comes at the heels of an Orca Security Report which found thousands of vulnerabilities on organizations' systems. Seventy-eight percent were due to common vulnerabilities and exposures that were easy to scan and exploit. Using the suite of tools that comes with M9sweeper, organizations can scan and patch vulnerabilities in their environments. Read more at https://www.infoq.com/news/2022/10/orca-security-report/.
Key Features of M9sweeper Include:
Scanning your applications for common vulnerabilities and exposures using trivy and reporting or enforcing rules around what severity is allowed in your environment
Managing compliance with Gatekeeper
Monitoring for suspicious application activity with Project Falco
Assessing Center for Internet Security Benchmarks for Kubernetes Security with kube-bench
Managing Exceptions
Automating Penetration Testing with kube-hunter
Limiting application privileges with kubesec
Generating CTO-Level compliance reports and summaries
The M9sweeper product was built by Intelletive Consulting, a DevOps and Kubernetes-focused consulting firm based out of the Minneapolis area. Its team built the product during the COVID-19 lockdown and has since implemented it for several of the company's customers. As Intelletive Consulting engaged with companies, it saw that a large portion of companies using Kubernetes were not doing so securely. Having used open source software (OSS) for years, Intelletive Consulting was excited to give back to the open source community. This led the company to open source the product so that it would be accessible for organizations large and small.
The company has published a book on Amazon, Kubernetes Security with M9sweeper, which can be used as a training guide for organizations' team members wishing to implement M9sweeper. There are also many free educational resources available on the website www.m9sweeper.io.
Source: Intelletive Consulting
Related Media