Intellaegis Adds Former Transunion and Chrysler Financial Industry Veteran to Lead Its Sales Team
Press Release
•
Feb 13, 2023
Brynn Layton named masterQueue Head of Sales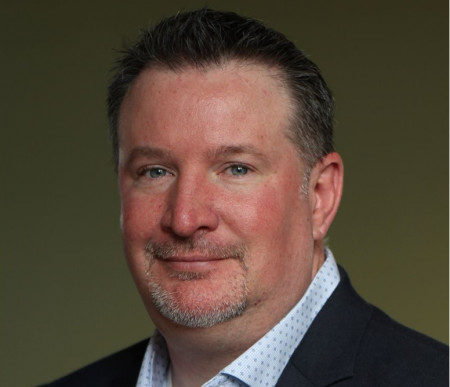 EL DORADO HILLS, Calif., February 13, 2023 (Newswire.com) - Intellaegis dba masterQueue, a leader in SaaS software for the FinTech and GovTech markets, today announced that Brynn Layton has joined its executive team as Head of Sales.
Reporting to Intellaegis COO Lance Suder, Brynn will lead all sales and marketing efforts for Intellaegis.
"We're excited to have a seasoned professional like Brynn joining our sales team. He brings 25 years of valuable experience in the auto finance and data industries. We look forward to leveraging his background in data analytics, customer success and sales management to enhance our product offerings and execute on our enterprise sales strategy," said Suder.
Brynn has held executive leadership roles in many aspects of the financial services industry. He has run high-profile call centers in debt collection at Chrysler Financial and Wells Fargo, and he led credit and collections oversight at a rapidly expanding sub-prime auto lender, where his analytical expertise helped the company achieve significant revenue growth. Brynn also has led teams in third-party risk oversight and analytics at D&B and Supply Wisdom, and he spent several years leading a team at Transunion that managed one of their largest credit card clients. Brynn holds a degree in Management-Analytic Decision Making.
"Now that masterQueue has become a leading FinTech platform in the identification and mitigation of high-risk accounts in auto finance and credit card servicing, and with our recent growth in GovTech to help states with Medicaid enrollee communication, the need to bring in a sales leader to help our company grow these opportunities became apparent," said John Lewis, Founder and CEO of Intellaegis. "We are confident in Brynn's ability to use his deep experience to help us intensify our direct and channel partner sales coverage."
"I am thankful for the opportunity to join the Intellaegis family. I joined Intellaegis for one main reason: they are proving to be a disrupter in the Collections Industry," said Layton. "I believe the ability to gather, organize, and track disparate data to find the optimal Right Party Contact allows companies to control and maximize their OPEX costs and decrease delinquency / repo rates."
To learn more about Intellaegis and its masterQueue platform, please visit Intellaegis or follow us on Twitter @Intellaegis

About Intellaegis
Intellaegis' masterQueue platform is the leading provider of technology solutions that are critical to the risk management and administrative operations of several of the nation's largest lending institutions. In 2022, Intellaegis was also identified as a solution for states to automate the process of gathering, organizing, and tracking new contact information on Medicaid enrollees they've lost touch with, allowing them to meet new CMS guidelines that go in place when the PHE ends in Q2 2023.
Source: Intellaegis, Inc. dba masterQueue
Related Media