Integrity Financial Groups, LLC Analyzes How Today's Economic Conditions Impact Equipment Leasing
Press Release
-
Aug 5, 2016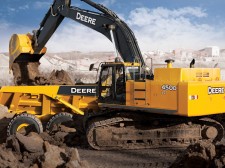 Midvale, Utah, August 5, 2016 (Newswire.com) - ​When a business needs equipment, whether the items to be acquired include heavy equipment, semi-trucks, commercial-duty vehicles, or even computer equipment or software, there are many questions to be answered:
Should new or used equipment be purchased?
Will available capital be used, or should equipment leasing be considered?
If financing the purchase (usually the preferred option), what resources and terms should be evaluated: bank financing, dealer financing options, or capital/operating equipment leases?
While each of these options has its own pros and cons, today's economic conditions also bring additional contemplation to the mix. With industry slowdowns and concerns of recession, many banks have either tightened their commercial credit lending, or applied new limits and qualifications for business loans – especially for start-ups or small businesses with limited credit history or less-than-premier credit ratings.
USA Today reported recently that although not all industries are experiencing such tough times, many banks' exposure to such risks raises concerns over extending funds to other companies as well. The fear is that sluggish conditions for industries, such as oil, will impact other businesses associated with that market, expanding to multiple segments and increasing the risk of loan defaults. This is expected to be reinforced when the Federal Reserve releases their survey of senior loan officers, indicating that the tightening trend of the most recent three quarters is ongoing.
Options for Acquiring Equipment in Sluggish Economies
Even when banks elect to adhere to tighter financing standards and find it necessary to decline applications for business equipment loans, there are alternatives:
Dealer financing – although economic times also could impact dealer offers, there could be incentives that make dealer option attractive for business purchases of trucks or heavy equipment.
Equipment Leasing – several options for lease structures may solve the financing solutions for your company. Capital or operating equipment leases tailored to your specific economic situation may be the right answer for getting the assets you need.
When pursuing the equipment leasing or financing options that are best suited to your particular situation, it is worthwhile to consult with an expert in such matters. Terms and rates vary depending on available collateral, business longevity, credit rating, and equipment to be purchased.
Finding Financing that Fits
Consulting with experts in equipment loan and equipment lease structuring can uncover the best options for your truck and equipment purchasing. A little time spent in reviewing options and the benefits of each can pay off handsomely over the long haul.
Integrity Financial Groups can help your business determine the best financing terms for your situation, regardless of economic conditions. We have developed quality funding partnerships that will give you the financing flexibility that maximizes your cash flow while acquiring the equipment you need. Contact Integrity Financial Groups today to discover how we can analyze your financing needs and provide you with terms and rates that contribute to your bottom line.
Media Contact: ​​​Dallin Hawkins, Director of Sales & Operations - Integrity Financial Groups, LLC
Source: Integrity Financial Groups, LLC
---
Categories: Business Development, Business to Business, Economy, Finance, Regional Business News, Small Business, Economy, Financial News, Business Finance
Tags: Dallin Hawkins, Economic Conditions, Equipment Financing, Equipment Financing Options, Financing New and Used Trucks, Financing Options, Heavy Equipment Finance, Integrity Financial Groups, Purchasing Equipment, Truck Financing, Used Equipment Finance, Used Truck Finance
---