Instant Invoices Rollout Gives Contractors the Power to Instantly Send Invoices and Take Payments From Any Device
Press Release
•
Mar 9, 2023
With the release of Instant Invoices, Project 2 Payment gives contractors the new easiest way to quickly send invoices to customers for simple online payment.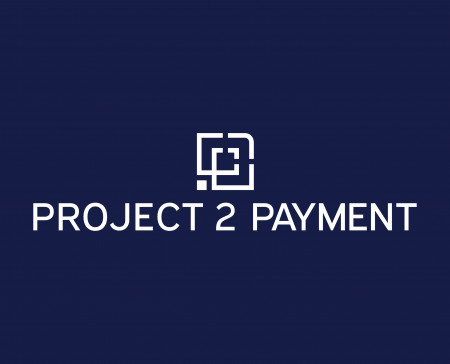 SAINT PAUL PARK, Minn., March 9, 2023 (Newswire.com) - Project 2 Payment, the easiest tool for U.S.-based contractors to create estimates, send invoices, and get paid faster for completed work, just dropped a helpful new feature: Instant Invoices.
By selecting the "Instant Invoice" button within the Project 2 Payment Invoice module or directly from a Customer Record, contractors can send an invoice to a customer without having to create an estimate first. After selecting "Instant Invoice," contractors are given the option to add invoice line items and process payment using the customer's saved payment methods or by emailing a payment link to the customer. This lightning-fast workflow is particularly handy for contractors looking to complete emergency fixes, maintenance projects, or repeat jobs that don't often require pre-approval.
Also included in the release is a new "Quick Pay" button. Now, Project 2 Payment users can simply click on the $ icon next to any Customer Record to prefill the customer's payment method details in the Take Payment module for on-the-fly payment acceptance. No more waiting and driving around to pick up checks; payment acceptance really is as easy as clicking a button.
Vince Arnoldi, President
"Payments don't need to be complicated, but they do need to be accurate and timely. With the release of the Instant Invoices and Quick Pay features, contractors have everything they need to make payments easy and improve cash flow so they can focus on the real work at hand."
Taylor Lund, Director of Product Management
"It's all about creating time-saving efficiencies. Some of the contractors we serve don't need to create estimates within their payment workflow; they simply want the fastest way to notify customers of completed work and get paid for their time and resources. We're here to make that possible."

About Project 2 Payment
Project 2 Payment is the best field service management software on the market for contractors looking to organize customer contacts, create project estimates, send invoices, and collect payments with ease. The simple-to-use tool, Project 2 Payment, was founded out of the belief that small-business savvy, payment expertise, and software simplicity are small distinctions that can make a big impact in helping hardworking US-based home service business owners save time and get paid faster.
Visit www.project2payment.com to learn how Project 2 Payment streamlines the way you create bids, send invoices, and track payments.
Source: Project 2 Payment
Tags
Related Files