Insight Treatment Opens New Facility in Modesto in February 2021
Press Release
•
updated: Jan 19, 2021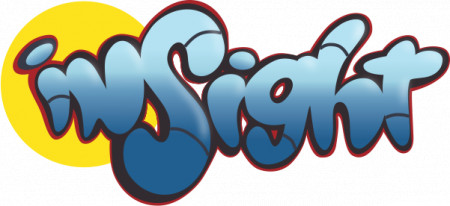 MODESTO, Calif., January 19, 2021 (Newswire.com) - Insight Treatment, which offers teen treatment for behavior problems as well as drug and alcohol programs, recently announced they will unveil a new facility in February 2021. This facility will be in Modesto, California. It joins Insight Treatment's other facilities in El Segundo, Van Nuys, Pasadena, and Santa Clarita.
For more than 20 years, Insight Treatment has offered an Intensive Outpatient Program (IOP) for teenagers struggling with substance abuse and/or mental health issues. Any teenager from the ages of 13 to 19 with anxiety, depression, addiction, ADHD, and trauma may be eligible for treatment. Additionally, Insight helps teenagers with behavior problems such as aggression, isolation, self-harm, and others. This IOP program runs from 4 PM to 7 PM. Insight also offers a Day Program from 9 AM to 3 PM, where teens do their schoolwork virtually under the supervision of Insight's Academic Coordinators.
A fundamental belief at Insight Treatment is "teenagers need to feel that they belong to a community of their peers." Each Insight Treatment facility is specifically designed to create an environment where teenagers can feel safe and supported. To that end, the facilities have been constructed for therapy sessions as well as working out, reading, studying, playing foosball, and forth.
"We are very excited to announce the grand opening of our newest location in Modesto, CA! Insight Treatment Programs will be coming to the Central Valley in February of 2021. At Insight Modesto, our teens will be able to enjoy a fun and peaceful warehouse where they will attend treatment with their families. Our teen clubhouses are unique and different from a traditional Intensive Outpatient Program. Our 4,000 square foot warehouse space allows for families to receive treatment in a COVID-conscious environment, where distance, sufficient airflow, and ventilation can decrease the possibility of exposure during treatment. To slow the spread of COVID, our staff follows CDC guidelines, including mask-wearing, temperature checks, routine hand-washing, social-distancing, on-going surface cleaning, and others," said Faith Chappell, CEO and Program Director for Insight Modesto.
Beyond therapy for teenagers, Insight Treatment Center also provides support and guidance to parents and family members. Parent Group therapy, Multi-Family Group therapy, and individual family therapy sessions are available. Treatment at Insight is insurance-based, as treatment is covered by private insurance plans.
For more information about adolescence treatment centers in Modesto, drug rehab for families, or to make a press inquiry, contact Insight Treatment at (888) 295-9995 https://insighttreatment.com
For a tour, please email Faith at faithc@insighttreatment.com
For an assessment, please email Lisa at lisa@insighttreatment.com
Source: Insight Treatment
Tags
Additional Links