Ingenuity Meets Design: First State Manufacturing (US) and FISA (Italy) Announce Partnership
The mass transit, commercial seating industry now has a new option with the introduction of F² Seating, a joint venture between two industry leaders. The new company will combine the ingenuity and design talents that each company employs for each of its various platforms in their respective markets into complete seat assemblies. The company will operate internationally and serve the mass transit industry for passenger and driver seats in the rail and aviation world.
Press Release
-
Sep 18, 2016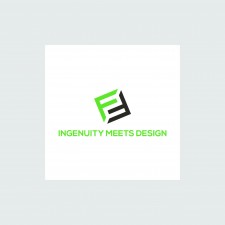 Milford, United States, September 18, 2016 (Newswire.com) - The new company formed by First State Manufacturing, Inc., (FSM) and FISA Italy (FISA) is called F² Seating™ and is designed to integrate the custom cut and sew upholstery performed by FSM in the United States with the European design engineering style manufactured by FISA in Italy. F² Seating™ will provide the commercial seating industry with a unique blend of form, fit, function and style positioning both partners to better serve a growing mass transit need throughout the world.
F² Seating™ will offer one stop shopping for complete seat assemblies from the seat frame to the cushions and their upholstered covers. The company will offer seating for passengers and drivers on a variety of platforms including rail, truck, bus and aircraft. Initial standard designs are currently in production and will be ready for market by 2017.  
Mass Transit is a growing industry with a constant demand for products to ensure the safety and comfort of passengers.  As high speed rail continues to expand throughout the world, F² Seating™ will serve existing markets as well as the growth areas anticipated in the United States, China, Europe and Japan.
"F² Seating™  has a streamlined purchasing system making  it possible for purchasing agents and contracting officers to work with one company from the beginning to end of the seat assembly system making purchasing easier for the end user and providing cost savings due to realized efficiencies," said Scott Crothers Vice President of Marketing and Contract Administration for FSM.  "F² Seating™ offers the ability to comply with either U.S. or European safety standards that makes purchasing simple for the end user," continued Mr. Crothers.  "In addition, F² Seating™ provides continued standards of quality and customer service that both companies provide their current customers." 
Mr. Luca Giantin, Marketing Director for FISA said, "This venture brings two very solid companies with fine reputations together to serve a market that is beginning to request quotes for complete seat assemblies rather than components.  F² Seating™ business philosophy of Italian design combined with American ingenuity will allow us to accommodate these requests with new and exciting products for the industry.  In addition, our business model will allow for the flexibility of manufacturing in the market best suited for production, allowing us to capture savings for the markets we now serve separately under our own brands. "
F² Seating™ will be represented by both Mr. Crothers and Mr. Giantin at the International Trade Fair for Transport Technology Innotrans 2016 in Berlin in September 2016, at the FISA Italy booth in Hall 1.1/311.
To learn more about F² Seating™ visit either the First State Manufacturing website www.FirstStateMfg.com, or FISA Italy  website www.fisaitaly.com or contact 302 424 4520 (US) 39 0432 986 071 (Italy).​
Source: First State Manufacturing, Inc.
Share:
---
Categories: Aviation, Manufacturing, Transportation, Rail Roads
Tags: Airplane, Aviation, Commercial Seats, Driver, Innotrans, Locomotive, Mass Transit, Passenger, Rail, Seat Assemblies, Seating, Transit
---