Informatica Selects HydrantID for Enterprise Digital Security
Utilizing HydrantID's cloud-based authentication and encryption services
Press Release
-
updated: Nov 9, 2017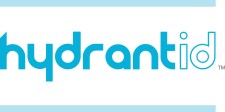 SALT LAKE CITY, November 9, 2017 (Newswire.com) - HydrantID announced today Informatica, the Enterprise Cloud Data Management leader, has chosen HydrantID's cloud-based digital authentication and encryption services to increase enterprise security and reduce operating complexity.
HydrantID provides private managed public key infrastructure (PKI) services and secure socket layer (SSL). Both services are managed on-demand and in real-time with flexible deployment options and automation for a simple annual subscription fee.
"Outsourcing our internal digital certificate operations to HydrantID provides Informatica with trusted protection and allows us to scale our security operations while reducing operational complexity, costs and risk," said Bill Burns, chief trust officer at Informatica. "HydrantID shares our vision for scalable authentication and encryption security that reduces complexity and enhances enterprise control. Having one seamless, scalable, and cost-effective solution for our private Certificate Authority needs and our public trusted SSL certificates reduces operating complexity and allows us to secure more systems."
"Our subscription cloud-based service provides the flexibility for Informatica to secure systems and communications for the company and its clients without losing sight of what it does best," said Trell Rohovit, Chief Executive Officer of HydrantID. "We look forward to working with Informatica to transform the way it secures its computer systems and digital communications with digital certificates."
HydrantID is a team of seasoned digital security professionals who previously held senior-level positions at some of the most respected companies in the industry, including RSA Data Security, SAIC, KPMG, Verizon Business and Venafi.
About HydrantID
HydrantID provides advanced authentication and encryption services to help companies secure data and systems as well as e-commerce transactions. The company's focus is on helping companies achieve industry best practices related to encryption while reducing operating complexity and costs. HydrantID's cloud-based, SaaS platform allows an organization to obtain advanced authentication and encryption services in real-time, on-demand. A fixed subscription pricing model eliminates financial and operational barriers that startups and Fortune 500 Companies alike face in creating strong security practices. For more information, visit www.hydrantid.com.
Contact: Andrea Westlake
press@hydrantid.com
Source: HydrantID
---
Categories: Internet and e-Commerce, IT Security, Information Technology
Tags: authentication, Certificate Authority, data security, digital certificates, encryption, internal PKI, machine authentication, managed PKI, network security, PKI, privacy, private PKI
---