Inflation Reduction Act of 2022 to Make Heat Pumps More Affordable Throughout the Country
Press Release
•
Oct 17, 2022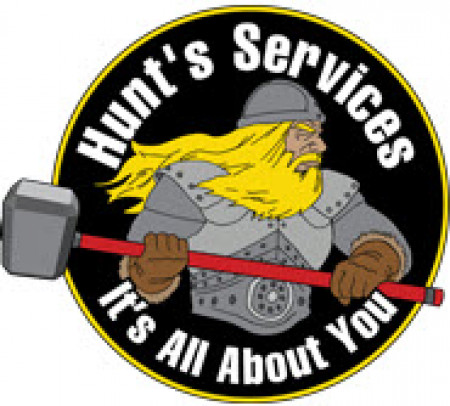 TACOMA, Wash., October 17, 2022 (Newswire.com) - Relief is on the horizon for anyone looking to invest in a heat pump or other green technology, thanks to the Inflation Reduction Act (IRA), for Hunt's Services customers as well as all residents of the United States.
The IRA is a federal law that came into effect on Aug. 16, 2022, and, among other things, reserved $369 billion for climate and energy programs. Consumers can take advantage of the Act's $9 billion in home energy rebates, $1 billion in grants, and various tax credits when installing appliances that don't use fossil fuels.
Heat pumps are a significant part of this program because they heat and cool homes without using natural gas or coal. The result is a more efficient system that saves the homeowner on monthly energy bills while reducing their carbon footprint.
Fossil fuels produce nearly 75% of greenhouse gas emissions in the United States, limiting their use will play a massive part in the country reaching its climate targets. The current plan is for the nation to cut its domestic greenhouse gas emissions in half by 2030 compared to 2005 levels.
The IRA offers rebates of up to $8,000 on the purchase of a heat pump for families making 80% or less of their state's median income. Households earning 80-150% of the median income can also receive rebates of up to $4,000 when purchasing a new heat pump.
That's not all, though, as tax credits of up to $2,000 are also available for households that install heat pumps.
These savings make a heat pump purchase more affordable than at any other time in their history, which could push more homeowners to make the leap.
Estimates suggest switching to clean energy could save the average American household $220 per year on their energy bills while protecting them from the constant price swings of fossil fuel. Heat pumps don't require much maintenance, either, saving homeowners money on repair and service costs.
Those interested in investing in a heat pump should know the program doesn't kick off until January 1, 2023. From there, though, it continues until the end of 2033, giving homeowners plenty of time to realize these savings.
Speaking with a local contractor specializing in heat pump installation is a great way to learn more about this program and how to receive your grant or tax credits.
About Hunt's Services
Hunt's Services is a fully licensed and insured HVAC, heating, cooling, electrical and plumbing contractor serving customers in Tacoma, Seattle, Olympia, and other areas of Western Washington. Customers can expect professional, knowledgeable technicians whenever Hunt's Services makes a residential or commercial service call, and the team can respond to emergencies in a hurry whenever necessary. Call us at 253-533-7500 or or visit our website: https://www.huntsservices.com to learn more.
Contact
Kevin Iriarte
Marketing Manager
Hunt's Services
Tacoma, WA 98422
253-533-7500
Source: Hunt's Services