Infillion Launches 'Arrival 3.0,' Next Generation of In-Store Attribution
Press Release
•
Apr 25, 2023
Enhanced measurement technology brings businesses new and improved location data touchpoints in a privacy-forward manner.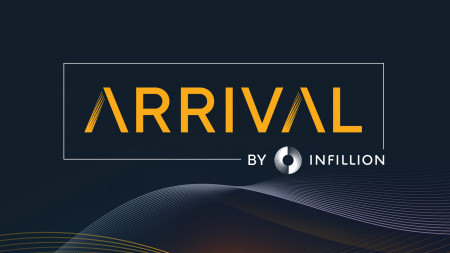 LOS ANGELES, April 25, 2023 (Newswire.com) - Infillion, an advanced media buying platform, today announced the expansion of its Arrival in-store attribution technology, called Arrival 3.0.
Measuring real-time consumer footfall and store traffic, Arrival 3.0 is highly predictive of advertising effectiveness, tracking footfall tied to advertising campaigns with upwards of 80% increase in average visits per location. With its opt-in location technology, Arrival 3.0 prioritizes user privacy, consumer experience, and trust while still delivering scalable, accurate foot traffic data.
As with prior versions of Arrival technology, the product is media-agnostic. It can be added to an Infillion-managed campaign — across any cross-device combination of desktop, mobile, CTV, and OOH — or with media run on a client's platform of choice. InfillionX, the all-in-one Infillion media buying solution, includes Arrival 3.0 as part of any campaign's measurement solution.
"Infillion is committed to being best-in-class when it comes to accuracy, relevance, and most importantly privacy-forward guarantees, especially as the norms around location data change," said Christa Carone, President, Infillion Media. "Continuously enhancing our Arrival attribution tool — future-proofed for cookie deprecation and privacy compliance — delivers a greater return on investment for marketers seeking validation of footfall and store visits."
Arrival is currently used by hundreds of advertisers, particularly those with hyperlocal businesses, as well as brands interested in measuring store traffic as a key performance metric. Arrival 3.0 delivers:
160% increase in attributable devices
48% increase in new place visits
80% more visits per place on average
"We've consistently heard from our clients that measuring footfall traffic at scale, with accuracy, is a must-have when setting marketing budgets," said Marcos Escalante, Chief Product Officer, Infillion. "We're confident Arrival 3.0 provides a reliable source of attribution to inform marketing strategies and enhance a brand's consumer journey."

About Infillion
Infillion is an advertising technology and solutions company that has built the most advanced media buying platform in the digital advertising industry — offering CTV, value-exchange products including TrueX, premium rich media and display, live fan experiences, location technology and first-party data via its Gimbal commerce business. Infillion serves brands of any size, publisher partners, and media-buying agencies in the world with campaigns for clients such as Amazon, Microsoft, Bank of America and T-Mobile, and works with more than 200 publishers including A&E, Roku Audacy and FOX. Infillion's advertising solutions offer unparalleled engagement and scale, premium inventory, award-winning creative and superior targeting and measurement, all unconstrained by walled gardens. Infillion's mission is to advance the $700 billion digital advertising industry by improving user experiences and by providing high-attention ad formats and services that respect consumers' time, attention and privacy.
Source: Infillion
Tags