Independent Voter Project Challenges Presidential Debate Commission
Joined by Former Governors, US Senators, Admiral, and others
Press Release
-
updated: Sep 26, 2017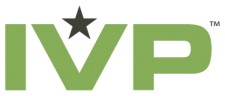 SAN DIEGO, September 26, 2017 (Newswire.com) - In a case that originated almost three years ago by Level the Playing Field (LPF), a federal district judge will be determining whether the Federal Election Commission and the Commission on Presidential Debates (CPD) are creating an arbitrary barrier that prevents independent and third-party candidates from participating in "the most important conversation candidates have with the American people."
The Independent Voter Project (IVP) filed an amicus brief to assist the court in understanding the broader impact of the 15 percent rule on the democratic process.
The 15 percent rule requires a candidate receive an average of 15 percent in polls conducted by major national media organizations that are selected by the commission in order to participate in the presidential debates.
The commission's 15 percent rule exacerbates the political divide in the US, leaves millions of voters unrepresented in presidential elections, and undermines fundamental democratic principles in order to protect the two-party duopoly.
Although the CPD is listed as a 501(c)(3) nonpartisan, nonprofit organization, it is composed of Republicans and Democrats who have an invested interest — both politically and financially — in their party's influence over elections.
That is exactly what the 15 percent rule does. The rule relies on "privately constructed and controlled polls" and private media corporations to determine the viability of candidates "with no public oversight as to methodology, policy bias, or conflicts of interest (real or perceived)."
"Conferring the power to limit access to private media corporations is both inappropriate and, inevitably, subject to a level of public skepticism that only serves to undermine the public's confidence in the system and to reinforce a growing belief that 'the system is rigged.'" - Independent Voter Project's Amicus Curiae Brief
As a consequence of this rule, a third party candidate has not qualified to be on the debate stage in more than two decades. In 2016, 76 percent of voters wanted to see another candidate on the debate stage. The case could have a major impact on the 2020 presidential election.
Senators Bob Kerrey and Joe Lieberman, Hon. Clarine N. Riddle, Hon. David M. Walker, Governor Christine T. Whitman, and Admiral James Stavridis also joined the brief in support of LPF.
*****
The Independent Voter Project (IVP) is a non-profit, non-partisan (501(c)(4) organization dedicated to better informing voters about important public policy issues and to encouraging nonpartisan voters to participate in the electoral process.
Contact:
Daniel Howle
dmhowle@me.com
Source: Independent Voter Project
Share:
---
Categories: Elections, Politics, Federal Government, Law
Tags: amicus brief, CPD, FEC, Federal Election Commission, independent candidates, Presidential Debate Commission, SCOTUS, Senator Joe Lieberman, third-party
---