Independent Family Businesses Are Better Poised to Bounce Back From the Pandemic, According to It Works! Founder Mark Pentecost
Press Release
•
updated: Mar 23, 2021
Why Mark Pentecost's businesses are always family-first and how this priority has created success for his brands.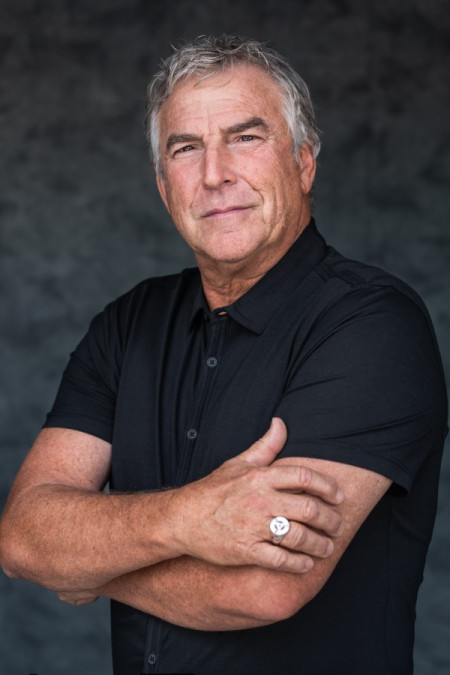 PALMETTO, Fla., March 23, 2021 (Newswire.com) - Nearly three decades ago, Mark Pentecost was a high school teacher and basketball coach who decided to join the direct sales industry to earn extra money to support his family. Shortly thereafter, Pentecost set on his entrepreneurial journey and converted his desire for grocery money into a full-time income. After retiring from teaching, he founded It Works!, which has since grown into a globally award-winning wellness company. Today, Pentecost looks to turn his passion for the direct sales industry and entrepreneurship into opportunities for others; he believes family-run businesses are in a stronger position than most to recover from the impact of COVID-19.
The origins of Pentecost's story as an entrepreneur are rooted in his love for his family. Family always came first, and Pentecost quickly involved his own family members in organizations such as It Works!, Impact TV, and the Pentecost Ranch in Florida. According to the Conway Center for Family Business, 64% of the U.S. gross domestic product can be attributed to family businesses. They also generate 62% of the country's employment and account for 78% of all new jobs in the United States. Pentecost was quick to recognize and appreciate the value that families bring to the world of business, as he has remained committed to treating all of his employees, partners, and community members like family. With this approach, he has been able to care for those around him and treat them as an extended family, furthering the social impact capabilities possessed by his greater community.
Pentecost has found that families are critical to social impact and overall wellness. This is especially the case this year, with so many individuals and businesses struggling to get through these challenging times. Many small and midsize businesses are family-owned and operated, meaning that hundreds of thousands of Americans are currently relying on the efforts of family-run companies to power their communities.
"Family and community are both vital ingredients of the secret sauce for both success and work," said Pentecost. "They are the driving forces that allow our towns and cities to function in the face of adversity." In a study looking at family-run firms, the most successful dynasties lasting several generations do so with the help of family-offices and wealth advisors to ensure the wealth continues to last well into the future.
"Being a part of the business was always a family affair," said Kindsey Pentecost, Mark's daughter and It Works! Chief Marketing Officer. "After the events of the past year, now more than ever, we recognize the importance of celebrating business and the role that family plays."
Mark Pentecost has consistently emphasized the important role that families play in the success of American businesses and communities. Family-run enterprises often share a competitive advantage for capitalizing on new opportunities versus other businesses which are more focused on short-term gains.
About Mark Pentecost
Mark Pentecost is an entrepreneur and motivational thought leader striving to make a social impact by empowering others. Founder of a globally award-winning wellness company, It Works!, Pentecost's vision is known for his innovation within the beauty, nutrition, and lifestyle space. Mark, a true example of the American dream as a teacher-turned successful business owner, looks to make a difference in the world and advocate for those in need. With philanthropy a core component to his DNA, Mark Pentecost has been active in local and global non-profit organizations and charitable initiatives through the It Works! Gives Back Foundation and The Pentecost Foundation, founded to provide financial, emotional, and practical support for six main causes including, pediatric cancer, international crisis response, anti-human trafficking, humanitarian aid, veteran support, and community outreach. With over 20 years of experience, and an Ernst and Young Entrepreneur of the Year finalist in Florida, Pentecost continues to inspire people internationally to unlock their entrepreneurial potential. Pentecost is also the founder of ImpactTV, an OTT (over-the-top) platform that offers short, powerful talks from entrepreneurs and motivational leaders, uplifting movies and series, impactful documentaries, and premier, original programming.
To learn more, follow Mark Pentecost on LinkedIn and Twitter.
CONTACT INFORMATION:
Tiffany Kayar
tiffanyPR@newswiremail.io
Source: It Works!