Income-Sharing Agreement? Ameritech Financial Suggests Caution
Press Release
-
updated: Aug 29, 2018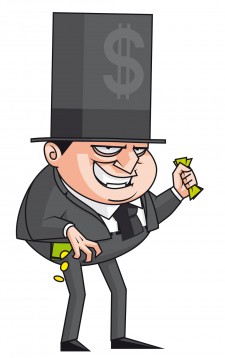 ROHNERT PARK, Calif., August 29, 2018 (Newswire.com) - A new option to fund college is gaining traction. Rather than borrowing money to pay for college, some students are turning to an income-share agreement. Instead of owing the borrowed money plus interest, in this type of deal, the student gets money up front to pay for college but has to pay back a proportion of their income for a set period of time. Ameritech Financial (Ameritech), a document preparation company that assists borrowers with federal repayment plan applications, recognizes that even though the student loan crisis has forced people to contemplate alternative methods of paying for college, they should seriously consider the risks of an income-share agreement (ISA) and proceed with severe caution.
"ISAs might end up creating a whole new set of problems for some borrowers," Ameritech Executive Vice President Tom Knickerbocker began, "because they add more variables to an already confusing situation. They just provide more choices in a situation where consumers already feel overwhelmed. Mistakes will be made and some people will wind up paying a lot more money than they had to."
That the market for ISAs is increasing causes concern. So far, most participants have stuck with fairly reasonable terms from established institutions. But if the ISA market expands to for-profit schools or if it grows to become a standard option, then new problems will naturally arise. Borrowers are already responsible for working through the confusing world of student aid. If they are given an extra option that is also difficult to understand and lacking in transparency, they may end up locked in harmful contracts with high monthly payments, high fees to escape the contract and arbitration clauses, all of which may help ensure the ISA provider will be less likely to be held accountable for any malfeasance.
ISAs might end up creating a whole new set of problems for some borrowers because they add more variables to an already confusing situation.
The real danger comes when a student uses both federal loans and an ISA. It is completely possible for a borrower to use an ISA to supplement a student loan, but doing so could drastically alter finances for years to come. A borrower may owe money on a loan while losing a percentage of income to an ISA, creating a potentially unviable living situation.
"Students are going to have to do their own research into this, and that's part of the problem," Knickerbocker continued. "We can't help a student decide what's best out of all sources of funding, but we can help that student in the process of applying for and staying enrolled in programs that are intended to make the monthly payment on a federal student loan affordable." The programs Knickerbocker speaks of, income-driven repayment plans, are programs offered by the government that set a borrower's payment according to income and family size. With such a program in place, a student will not feel the need to augment their expenses with such a risky system. 
About Ameritech Financial
Ameritech Financial is a private company located in Rohnert Park, California. Ameritech Financial has already helped thousands of consumers with financial analysis and student loan document preparation to apply for federal student loan repayment programs offered through the Department of Education.
Each Ameritech Financial telephone representative has received the Certified Student Loan Professional certification through the International Association of Professional Debt Arbitrators (IAPDA).
Ameritech Financial prides itself on its exceptional customer service.
Contact
To learn more about Ameritech Financial, please contact:
Ameritech Financial
5789 State Farm Drive #265
​Rohnert Park, CA 94928
1-800-792-8621
​media@ameritechfinancial.com
Source: Ameritech Financial
---
Categories: Financing and Student Loans, Financial News
Tags: federal student loans, income-driven repayment, income-share agreements, student loan repayment
---