Inc. Honors TOOTRiS CEO as One of 2023's Top Female Founders
Press Release
•
updated: Apr 6, 2023
Alessandra Lezama Forges Path to Become one of the Top Women Entrepreneurs of the Year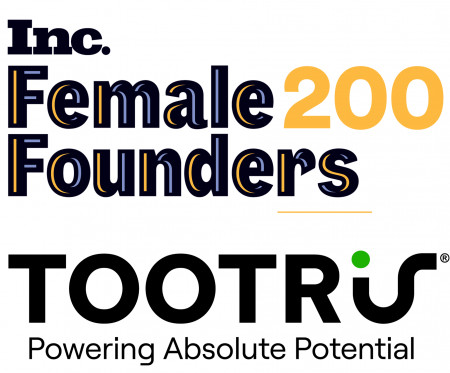 SAN DIEGO, April 6, 2023 (Newswire.com) - This week, TOOTRiS CEO Alessandra Lezama was named to Inc.'s prestigious 2023 Female Founders 200 list. The honor recognizes her inspiring, trail-blazing work to reshape America.
Since launching TOOTRiS in 2019, Lezama's mission has been to revolutionize every aspect of the Child Care system to provide greater economic opportunity and accessibility for every child, parent, provider, and employer through a smarter, broader, most powerful technology-driven platform. The company has quickly become the nation's largest Child Care network with nearly 200,000 licensed providers in all 50 states, enabling employers to seamlessly offer Child Care benefits to their workforce while bringing parents to the doorstep of affordable licensed programs and increasing the supply of Child Care providers nationwide.
"I am truly humbled and proud to be recognized by Inc. as a Top Female Founder," Lezama said. "I founded TOOTRiS to pay it forward for so many under-resourced, working parents - especially women - so they have a Child Care support network that enables them to pursue their personal and professional dreams while knowing their children are in the best early care and education programs."
Daughter of a professional bullfighter, Lezama is a born fighter. The single mom immigrated to the United States in pursuit of the American dream. Overcoming numerous challenges, she worked her way up from the sales floor to the boardroom in the male-dominated tech industry. Having served as CEO for 18 years, she founded TOOTRiS to fix the broken Child Care landscape that exists today so that children, parents, providers, and employers can thrive.
Created in 2018, Inc.'s Female Founders list is one of its most prestigious franchises honoring the creative, inspiring, tenacious, and trailblazing women of business. Past winners include the likes of Jessica Alba of The Honest Company, and Melanie Perkins of Canva. TOOTRiS was also honored this year as one of Fast Companies' "Most Innovative Companies of 2023."

About TOOTRiS:
TOOTRiS is the nation's largest, most comprehensive Child Care platform, with nearly 200,000 state-licensed providers, making access to care convenient, affordable, and on-demand. TOOTRiS' unique technology unifies key stakeholders, enabling employers to provide fully-managed Child Care Benefits, so their workforce has the flexibility and family support they need while organizations seek to increase productivity and their ROI. Through the platform, TOOTRiS also helps parents and providers connect and transact in real-time, empowering working parents to secure quality Child Care while allowing providers to unlock their potential and fully monetize their program.
Source: TOOTRiS