Inaugural Awards to Honor Supply Chain Professionals
Press Release
•
updated: Jan 17, 2018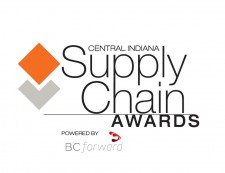 INDIANAPOLIS, January 17, 2018 (Newswire.com) - The First Annual Central Indiana Supply Chain Awards (CISCA), powered by BCforward, will be held Thursday, Sept. 13, 2018 at 8 a.m. at the 502 East Event Centre in Carmel, Indiana. The event, organized by the Institute for Supply Management – Central Indiana (ISM) and the Mid-States Minority Supplier Development Council (Mid-States MSDC) is the first of its kind in Central Indiana.
CISCA recognizes the best people, projects and corporations dedicated to excellence in Supply Chain in Central Indiana. Supply Chain management is an essential part of business and those involved in the profession are extremely valuable to corporate America and to the manufacturing, logistics and service industries in our region. CISCA was created to recognize supply chain professionals in Central Indiana who have shown innovation, perseverance, delivery of results and best practices to their businesses and/or organizations.
CISCA will attract more than 200 nominations from some of the top corporations in the area for recognition in a variety of categories including, Chief Procurement Officer of the Year, Professional Excellence Award, Innovation Excellence Award, Procurement Team Excellence Award, Top Supply Chain Professional, Rising Star in Supply Chain and Top Academic in Supply Chain, just to name a few.
Harold Wims, ISM Board Chair and Manager, Supply Management for MISO said, "It is imperative that we continue to develop and recognize the skills and achievements of our Supply Management professionals. These individuals help organizations mitigate risks and continue to deliver value for corporate America." ISM – Central Indiana provides opportunities, resources, and leadership for professional development, certification, and networking to advance the purchasing and supply management profession. The organization has more than 160 members in Central Indiana and was recognized as one of the 2016 Affiliates of Excellence.
The partnering organization, Mid-States MSDC is an affiliate of the National Minority Supplier Development Council and serves as a link between corporate supply chain/supplier diversity to assist them with identifying qualified minority vendors. "We are excited to partner with ISM to bring this recognition event to Central Indiana and to have BCforward, one of the largest minority businesses in the area as our title sponsor," said Carolyn E. Mosby, Mid-States MSDC President/CEO. "The individuals that work in supply chain ensure efficiency and the delivery of the best products and services to the end users and recognition for those dedicated professionals is long overdue."
BCforward, the title sponsor is a global IT consulting and workforce fulfillment firm that provides services and resourcing for leading businesses and government organizations. Justin Christian, CEO and founder said, "We are excited to sponsor the First Annual Central Indiana Supply Chain Awards together with ISM and Mid-States MSDC. Recognizing Supply Chain professionals dedicated work to advance purchasing and supply chain management locally reinforces BCforward's commitment to our local community and organizations tasked with enhancing a diverse economy benefiting all Hoosiers."
Nominations for CISCA will open on March 1, 2018. Interested individuals can visit the website to sign up to receive nomination information when it becomes available. www.ciscawards.com
ABOUT ISM - CENTRAL IN
ISM - Central Indiana serves as a center of excellence in establishing and maintaining best in class professional standards of competency and conduct for the Procurement profession and its members, in matters pertaining to research, education, and certification. ISM is the largest supply management association in the world and is known for its standards of excellence, research and education.
ABOUT MID-STATES MSDC
The primary mission of the Mid-States MSDC is to promote and cultivate successful minority enterprises within the Central Illinois, Indiana and Eastern Missouri business communities. The Mid-States MSDC serves as an advocate for the economic well-being and growth of certified MBEs, while also providing a direct connection for corporations who are committed to purchasing products and services from Mid-States MSDC-certified MBEs.
ABOUT BCforward
BCforward is a global IT consulting and workforce fulfillment firm that provides services and resourcing for leading businesses and government organizations. For 20 years they have helped clients achieve their strategic goals. Their strong culture and clear values have enabled BCforward to become a market leader and best in class place to work.
CONTACT INFO
Carolyn E. Mosby
317.918.2335
​carolyn.mosby@midstatesmsdc.org
Source: Central Indiana Supply Chain Awards
Related Media
Additional Links