In PA, School Districts and Intermediate Units Work Together to Meet Chapter 339 and Future Index Goals Using a Cloud Based Platform
Over 900 teachers are using the platform and collaborating. Chapter 339 and Future Index gets a boost.
Press Release
-
updated: Aug 22, 2017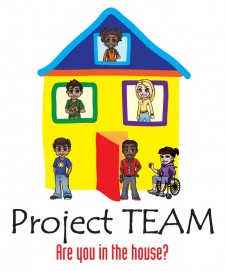 HARRISBURG, Pa., August 22, 2017 (Newswire.com) - Over 900 Pennsylvania and New Jersey teachers have already TEAMed up to collaborate to reduce behavior issues in the classroom that slow down student progress in schools. It's a newly released cloud platform that contains decades of proven activities, lessons and activities to not only meet mandates but invigorate and remind teachers why they entered the profession.
PA Intermediate Units and TEAMology is offering a $59 webinar. Teachers will learn how to use the platform for building problem-solving skills, conflict management, resilience, leadership and aiding in career development. The webinar includes use of the platform for one year. It meets PD credits at all levels and can be scheduled here.
Dr. Sue Kanigsberg, Asst. Director of Educational Services of Lincoln Intermediate Unit has thoroughly reviewed the materials on the platform. "Now that students and teachers in Pennsylvania's third through eighth grades will spend 20 percent less time on statewide testing, TEAMology will help teachers do more of what they entered teaching to do in the first place — focus on kids rather than tests. For administrators, it helps get a jump start on Chapter 339 and the Future Ready Index mandates that take effect in the fall of 2018." Jo Beth McKee, Curriculum Specialist for Intermediate One, "Project TEAM is a great asset to our after-school programming. It is both teacher and student friendly. We've seen almost immediate results, and it's fun!"
About TEAMology: TEAMology is a culmination of decades of research and side-by-side teaching with the most renowned experts in SEL. The material is based on six relatable characters and the foundations of a house called Project TEAM that teachers and students use to emulate best strong skills and relate them to future Ready Indexes such as career exploration practices. Click here for more information and research. www.teamology.team
About Intermediate Units: Intermediate Units were established in 1971 to serve the school districts in the Commonwealth of Pennsylvania. They are led by an executive director and governed by boards of directors composed of school board members from member school districts. Intermediate Units serve several needs for Districts, from Professional Development, mandated programs and progressive methods to build students as viable contributors to higher ed and communities.
Media Contact and other Information: Bob Fiori, rfiori@teamology.team, 610-476-0702
Source: TEAMology, LLC
Share:
---
Categories: Educational News, Educational Technology, K through 12, Local News, Curriculum and Course Materials, Education
Tags: Bullying, Chapter 339, Education, Educational News, K-8 Education, Pennsylvania, Project TEAM, SEL, Teachers, Teaching, TEAMology, Technology
---