In Contracted Market, Expansion is Opportunity for Directors Mortgage
Press Release
•
Mar 9, 2023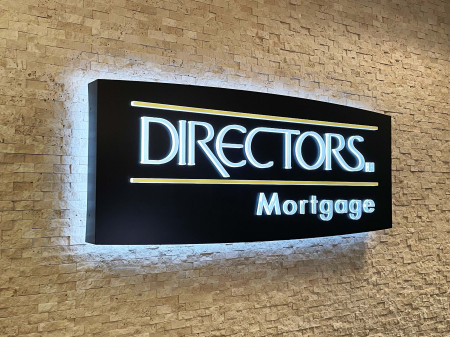 LAKE OSWEGO, Ore., March 9, 2023 (Newswire.com) - Directors Mortgage signals a new growth strategy opening two new locations in Albuquerque, New Mexico, and increasing the company's team of loan officers in Q4 2022 by 21%.
While much of the company's expansion has been in areas of already existing locations, recently opening multiple new locations in a contracted market is a strategy of opportunity for Directors Mortgage.
"This market presents unique opportunities for us because we are privately-owned and able to shift quickly to the needs of our clients and team members," said CEO and President Mark J. Hanna (NMLS-91462). "And our tech-enabled people-focused approach makes Directors Mortgage a preferred place for loan officers to land, especially as other companies dissolve or are acquired."
Directors Mortgage has a dedicated team recruiting, onboarding, and retaining exceptionally talented professionals in the industry. Hanna said, "Our growth has always been about people. And staying people-centric is vital as our footprint expands. While the Pacific Northwest is where we were founded and where we'll always have a focus on, we are now furthering our presence in the Southwest and West after expanding to these new regions more than three years ago. We invested the time and focus to ensure we have the right people on our team."
When Finance of America announced they were ending forward mortgage origination in 2022, Eric Chavez (NMLS-779934) had been with them for more than four years. After looking and talking to several companies, Directors Mortgage was the clear choice for him and his team.
"Having dedicated and direct access to underwriting, funding and closing at Directors Mortgage allows us to better serve our clients with the incredibly knowledgeable team making sure it all gets done smoothly," said Branch Manager Eric Chavez of one of the new Albuquerque Directors Mortgage locations. "And the support we get from the operations team is really focused on doing the best we can for our clients. That is really a refreshing approach in our industry."
Directors Mortgage says their expansion plans are highly hinged upon recruiting and retaining experienced mortgage professionals whose values align with Directors Mortgage's supportive environment to best serve their clients and communities. While they offer a technology-enhanced experience to connect with clients and team members from a distance, being present in the communities they serve and give back to is an important part of their core values and to the success of their philanthropic initiatives. Directors Mortgage isn't as focused on acquisitions because it's more about the people they recruit who take care of their clients - not what entities they buy.
About Directors Mortgage
Directors Mortgage's dedication to providing home loan solutions with exceptional client service is deeply rooted in their mission to serve clients with integrity as their mortgage specialist for life. Headquartered in Lake Oswego, Oregon since 1998, the privately-owned residential mortgage company now operates with nearly 30 locations across nine states. With an incredibly balanced tech-enabled and people-first environment supporting more than 250 team members, the company's client-focused approach offers an efficient, human-centric home loan process. The company has been recognized as one of the Top Philanthropic Companies by the Portland Business Journal year after year, has landed in the Top Best Places to Work for several years, has operated with an A+ accreditation from the BBB since 1998, and has continued to earn a world-class client Net Promotor Score® for years. Learn more about Directors Mortgage at www.directorsmortgage.com.
(Information subject to change without notice. Qualified borrowers only. This is not a commitment to lend. Call for details. NMLS-3240: OR, WA, CA, CO, ID, NM, MT, UT and Arizona Mortgage Banker License BK-0942517. Equal Housing Opportunity Lender.)

Source: Directors Mortgage
Tags