Imprint Engine Makes Gifting Even Easier Through Acquisition of Software Company, Bluebird CX
Press Release
•
Oct 3, 2023
Imprint Engine, the full-service brand experience agency renowned for its integrated approach to branded apparel, merch, and print for enterprise companies, has announced the acquisition of a leading gifting software company, Bluebird CX.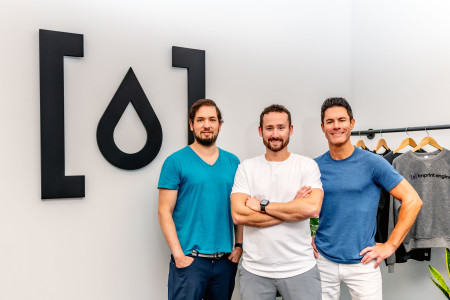 MINNEAPOLIS, October 3, 2023 (Newswire.com) - In a strategic move, Imprint Engine recognized the burgeoning demand for an automated gifting solution. "We've made significant tech advancements over the years, especially in developing company stores where employees or customers can seamlessly shop," stated Imprint Engine CEO Caleb Gilbertson. "Acquiring Bluebird CX was the logical next step to enhance our service offering and cater to the rising demand for personalized gifting experiences."
Bluebird CX, an automated sending platform, specializes in delivering personalized physical gifts and digital e-gifts to a wide array of recipients, from prospects and customers to team members. What sets Bluebird apart is its ability to effortlessly launch gifting campaigns and its seamless integration with popular CRMs and marketing tools, such as Hubspot, Salesforce, Marketo, Slack, and Monday, making reporting and tracking a breeze.
With this acquisition, Imprint Engine not only accelerates its tech objectives but also enriches its roster with Bluebird's talented team. Notably, former Bluebird CEO, Raul Rodriguez, will now spearhead digital product development at Imprint Engine.
"This initiative continues Imprint Engine's commitment to being a true extension of our clients' teams and providing the best experiences possible," said Caleb. "Because, what we say here at Imprint Engine is, 'Great products come and go, but great experiences live on.'"
About Imprint Engine:
Imprint Engine is a full-service brand experience agency that manages the entire process, from design to distribution, all in one place. With a primary focus on branded apparel, merch, and print for large enterprises, Imprint Engine continually seeks to innovate and enhance offline brand experiences for its clientele.
https://www.imprintengine.com
About Bluebird CX:
Bluebird CX stands at the forefront of the gifting software industry. Their platform specializes in delivering tailored gifting solutions, both physical and digital, and offers seamless integration with major CRM systems for comprehensive tracking and reporting.
https://www.bluebird.cx
Source: Imprint Engine