Immigration Waivers-President Trump's Presidential Order Keeps Immigrants Off the Roads of America, According to Steven Riznyk
Press Release
•
updated: Feb 2, 2017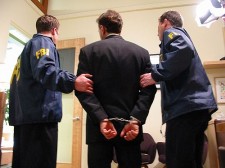 Los Angeles, CA, February 2, 2017 (Newswire.com) - ​​Steven Riznyk of MyImmigrationAttorney.com discusses how Presidential Order 13768 may affect immigrants and non-immigrants living in the United States today and explains the risks of driving on the road.
President Trump's Presidential Order 13768 issued January 25th of this year has left many immigrants with no choice but to stay off the roads. With the sweeping changes to the law, many immigrants and non-immigrants alike face imminent removal if they are caught. The easiest way to catch an immigrant is on the road. In his 29 years as an immigration lawyer, Steven Riznyk of www.MyImmigrationAttorney.com has had more of his immigration waiver clients caught due to DUIs, car accidents, and other traffic offenses, than in any other way.
The best advice for persons from foreign countries during these times is to stay off the roads when possible, at least as drivers. With the many unknown factors in the Presidential Order, it is entirely possible that someone who may not technically be driving under the influence to still be considered a threat to public safety, and that in itself is a ground for immediate removal. Additionally, it is entirely possible that someone who drives in a manner that could be considered reckless could fall under the umbrella of being a danger to the public safety. It is not unlikely that someone who has a car accident and is found at fault could also be considered a threat to public safety, as this is all subject to the opinion of the immigration officer deciding.
Another issue to consider is drug use, especially in the states that allow marijuana consumption. In those states, assume that one person were to have enough marijuana for a month's supply and a card that allows consumption. Let's say that the passenger does not have a card and does not consume. Due to the large amount of marijuana, the driver could be charged with possession for the purposes of trafficking. In that case, it is often standard procedure to charge both persons in the vehicle, and have the judge sort it all out.
Although the passenger did not know about the large amount of marijuana in the trunk, he or she would be removed as conviction is no longer required. The same is true of stronger drugs. Where there is enough of a drug, states Steven Riznyk, for more than the number of passengers in the vehicle, there is a large likelihood all persons will be charged with possession for the purposes of trafficking and that would be the end for the foreign national. More than ever, it is important to know who you are riding with and what they have in the car.
Steven Riznyk is a business and immigration attorney who has been practicing for 29 years. He is an author and not only creates cases for immigration lawyers; he has been training them for decades in the complex areas of immigration law. His initial half-hour consultations are free and he can be reached at (619) 677-5727 or contact@SanDiegoBizLaw.com as well as stevenriznyk on Skype.
Contact Information
​Waiver-Strategy.com
Contact: Amanda Berkshire
San Diego: (619) 677-5727
Email: contact@SanDiegoBizLaw.com
Source: MyImmigrationAttorney.com
Related Media
Additional Links