Idle Smart Extends Functionality of State-of-the-Art Connected Platform
Active Battery and Idle Management, Remote Connectivity, and Diagnostic Data & Alerts Help Improve Fleet Efficiency
Press Release
-
updated: Sep 26, 2017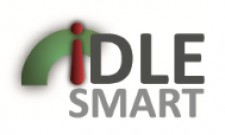 ATLANTA, September 26, 2017 (Newswire.com) - Idle Smart announced today it has extended the capabilities of its core operating platform, complete with enhanced operational performance management and alerts, more robust data reporting, and customized solutions for both sleeper and day cabs. The enhanced system is now commercially available.
Idle Smart has a history of helping fleets run at peak efficiency by proactively managing battery voltage levels, reducing overnight idle time, and preventing cold start situations during cold-weather months. With Idle Smart's broader feature set, fleets with day cabs or regional operations can now benefit from automatic battery management and cold start prevention without requiring any driver interaction or training while still having immediate access to operational performance data and diagnostic information. Fleets still have the ability to make instant system parameter changes at the truck or fleet level, and can now disable the system remotely as needed. Through its proprietary software, Idle Smart will automatically reset itself while simultaneously alerting fleet managers to potential performance or maintenance issues. Having the ability to make changes quickly from anywhere at any time and being proactively notified of potential issues allows fleets of all sizes to save both time and money.
Idle Smart's updated solution was redesigned with day cabs in mind but remains versatile enough to meet the needs of long-haul fleets. "While each solution is enabled automatically at the end of a shift without driver interaction, fleet managers can have an efficient solution tailored specifically to their fleet vehicle mix," said Ryan Bennett, Vice President of Product and Marketing. "And through automatic notifications based on their specific thresholds, fleet managers will be alerted to current and potential issues without having to spend extra time checking system status."  
Idle Smart's wireless access to performance and operational data helps fleet managers to not just identify performance issues but also allows them to act on that data quickly through Idle Smart's online dashboard. "After talking with many of our customers, we've focused on providing what we call actionable data — specific, customized operational results coupled with the tools to actively and immediately respond to that information.  As a result, changes - and improved performance — happen immediately," said Bennett.
Idle Smart also has further simplified the installation process, which allows fleets with mixed OEMs to benefit from a standardized implementation across their fleet. Idle Smart remains maintenance free, weighs less than five pounds, and works as a stand-alone technology or as part of mixed technologies within a fleet.
"Having Idle Smart's remote management, data capture, and diagnostic tools helps regional and long-haul fleets alike avoid costly vehicle and fleet issues," Bennett said. The enhanced capabilities are available now and Idle Smart will maintain its current tiered pricing structure based on fleet configuration and volume commitments. Given its price to implement and the lack of any ongoing maintenance costs, Idle Smart typically provides an overall financial payback of 9-15 months.
For more information about Idle Smart, please visit www.idlesmart.com or call (913) 744-4353. 
About Idle Smart
Idle Smart allows trucking companies to keep fleets of all sizes running at peak efficiency. Idle Smart is a patented automated stop/start solution that actively manages idle time, automatically provides battery protection, and prevents cold starts.  This compact and lightweight system is easy to install, maintenance free and comes with a lifetime warranty backed with anytime, anywhere customer support.  
Media Contact: 
Jeff Lynch 
Phone: 913.744.4350 
Email: jeff@idlesmart.com
Source: Idle Smart
Share:
---
Categories: Transportation and Logistics, Environmental Protection, Fleet
Tags: battery management, idle reduction, idle smart, remote vehicle management, vehicle diagnostics
---