Iconiq Launches Iconiq Funds and Announces Strategic Partnership With BITA
Press Release
-
updated: May 31, 2018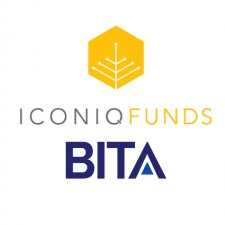 FRANKFURT, Germany, May 31, 2018 (Newswire.com) - Frankfurt-based Iconiq announces the launch of the first series of professionally managed digital asset index funds - Iconiq Funds. This comes in as a move to aid the community to conveniently diversify their crypto market exposure.
Iconiq and BITA have strategically partnered to create the first fully methodically sound digital asset index funds. BITA's Index Engine ensures complete compliance with quality, transparency and regulation standards of institutional investors. With Iconiq Funds, two prominent players in the cryptosphere leverage their backgrounds to introduce technologies and services that will benefit the industry for crypto and traditional investors alike. The funds provide complete and diversified exposure to the crypto economy through one investment vehicle.
Iconiq Funds will launch the NDex token in the summer of 2018 to offer a new and innovative way to invest into digital asset index funds. Holders of the NDex token will be permitted to subscribe investments to the index funds launched by Iconiq Funds without having to ever pay management fees for the life of their investment subscription. The NDex token will be airdropped to Iconiq Lab's own ICNQ token holders, as well as sold in private and public sales.
BITA provides independent, methodologically sound indexes and market benchmarks that are both investable and replicable. The indexes include a series of rules-based qualitative and quantitative filters to avoid regulatory and compliance pitfalls. BITA's team of quantitative engineers has extensive experience working at some of the largest index providers and asset managers. BITA's methodologies and processes are available publicly, ensuring transparency and intelligent access to the digital assets investment market.
About the joint venture, Victor Gomez, the CEO and co-founder of BITA, said, "We are very happy to collaborate with Iconiq on their mission to launch the first professional series of digital asset index funds. Iconiq has already built a proven track record in the crypto space and is a trusted brand when it comes to the management of digital assets."
Patrick Lowry, the CEO of Iconiq Funds, commented, "Iconiq's vision is to be the premier asset management firm in the digital asset economy. We have successfully brought professionalism and quality to the ICO space through our decentralized VC club token ICNQ, and we are overly excited to launch Iconiq Funds and partner with BITA to bring the first quality index fund investment opportunities to the digital assets ecosystem. We believe the innovation that is the NDex token will allow for all investors to participate in the growth of the digital assets ecosystem in a diversified manner."
The first fund will target accredited investors with a minimum capital investment of EUR 100,000. The kick-off shall happen in October 2018. The funds shall be completely compliant with the relevant regulations.
About Iconiq:
Iconiq Lab, the parent company to Iconiq Funds, is a decentralized VC and portfolio company of FinLab AG, a German publicly traded Fintech investor and company builder.
Launched in the spring of 2017, Iconiq Lab has built a team of experienced VCs, investment managers, blockchain, crypto and venture marketing experts. The team has arranged strategic partnerships with key players in both the traditional venturing ecosystem and the crypto economy.
The Iconiq Lab accelerator sources, funds, develops and accelerates carefully selected crypto startups in building their own ICO. Over the past year the accelerator has sourced and performed due diligence on over 400 startup applicants, and successfully launched the program with five startup participants in February 2018.
About BITA:
BITA is the first professional index and data provider in the digital asset space. Founded by a team with more than 20 years collective experience in multi and alternative asset indexation, BITA provides fully independent indexes and benchmarks, tracking cryptocurrencies and digital tokens; specifically designed to underlie passive investment products and ensure a proper balance between diversification and liquidity. Fully compliant with the quality, transparency and regulation standards of institutional investors.
Press Contact:
Patrick Lowry (Iconiq Funds)
patrick.lowry@iconiqlab.com
Victor Gomez (BITA)
vg@bitadata.com
Source: Iconiq Funds
---
Categories: Cryptocurrency, Finance
Tags: Blockchain, Crypto benchmark, crypto funds, Crypto index, Cryptocurrency benchmark, Iconiq Lab, Index Fund
---