ICOadm.in Closes STO Support Due to Lack of Demand
Press Release
-
updated: Jul 11, 2019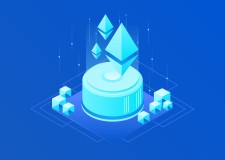 MOSCOW, July 11, 2019 (Newswire.com) - After careful consideration, ICOadm.in has decided that they will close their support for STO, due to lack of demand. This decision has also created the need to focus their efforts on the ICO dashboard, which is yet another enhancement that is showing their commitment and dedication to their services.
The crypto market has managed to bounce back with very positive numbers, and this is favorable for ICO markets at this time. ICOadm.in considered several important factors and decided to update their investor dashboard panel in order to ensure a more user-friendly experience. Several changes are being made to help users make use of the dashboard in a more intuitive fashion.
It is essential to ensure that users can have the best and fastest experience when using a dashboard for this purpose. This is one of the key elements that ICOadm.in is looking to upgrade for optimal results. The process of making such improvements is one that can be very positive. This is not just the case for ICOadm.in but also for any other venture that is looking for ways to simplify their service and their user experience in general.
There are also plans for the near future to ensure that ICOadm.in clients are able to have the option to pay for the various services they offer by using credit and debit cards. This is going to allow for instant payments, and this way, they are not going to have to go through the inconvenience of using wire transfers.
Clients are going to find it perfect to have the option to use credit cards and debit cards. This is the payment of choice for most consumers in all industries, so it makes perfect sense that it will be very useful in this case. Implementation is expected to launch soon, and their customer service department is always ready to answer any questions about their service.
This is yet another way for ICOadm.in to make sure that clients can avoid time-consuming tasks, and they can enhance their experience. By dropping support in one area, they are looking to improve support in another area that is worth the effort.
Check the link below for more information on this outstanding ICO panel, for only $1,299 per month:
https://icoadm.in/en/index.html
Source: ICOADM.IN
Share:
---
Categories: Cryptocurrency
Tags: crowdfunding dashboard, ico platform, saas
---