IBT Media Adds VP, Director of Marketing Operations
Press Release
-
Jan 5, 2016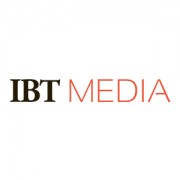 New York, NY, January 5, 2016 (Newswire.com) - IBT Media, a global news organization, today announced that Daniel Goodman has joined the marketing team as VP, Director of Marketing Operations. Goodman will be based out of IBT Media's New York City headquarters and will report to Chief Marketing Officer, Mitchell Caplan.
In this newly created role, Goodman will have a wide variety of responsibilities including strategic business partnerships, management of Newsweek print licensees, and new revenue streams including the monetization of content, event management and the development of data reporting.
"Dan is a fantastic addition to our expanding marketing team and will help us sharpen our efforts around many different initiatives as the company gears up for growth in 2016," said Caplan. "He spent eight years at one of the largest marketing companies in the world and is masterful when it comes to execution and turning ideas into revenue-producing realities."
Goodman joins IBT Media from Y&R where served as the Director of Operations, Global Growth and Intelligence for over four years and North American New Business Research Analyst for over three years. Before Y&R he also held positions at Thomson Financial, Stadium Insider, Yomiuri Shimbun and NBC Sports.
For more information about IBT Media, visit corp.ibt.com. 
About IBT Media
IBT Media is a global news organization, delivering news and insight to over 90 million monthly readers around the world. With innovations across its newsrooms and platforms, IBT Media engages a new generation of readers with content that speaks to their interests, analysis that serve their businesses and insight to make sense of a globally connected world. Properties include International Business Times, Newsweek, Medical Daily, Latin Times, iDigitalTimes and Fashion Times. For more information, visit: corp.ibt.com.
Share:
---
Categories: Marketing, Publishing and Printing, Media and News
---